The visits to Dieu Giac Pagoda Orphanage Center (18 Jan and 5 Feb 2017)
The Sunwah GYLN Ho Chi Minh City Chapter paid two visits to the Dieu Giac Orphanage on the 18 January and the 5 February 2017. The Orphanage is the home for over 100 children ranging from preschool age to over 18. Through conversations with the nuns here, we understood more about the children's lives and circumstances, as well as what they need both physically, mentally and emotionally.
In order to help these children to have a more cheerful Tet Holiday, on the 18 January 2017, our members of Sunwah GYLN HCMC Chapter had gathered and organized play groups for children and decorated the orphanage to welcome the Holiday. We also joined hands with the nuns of the orphanage to cook the traditional "chung" cake and delivered 240 gifts set (including clothes and sandals) for the children.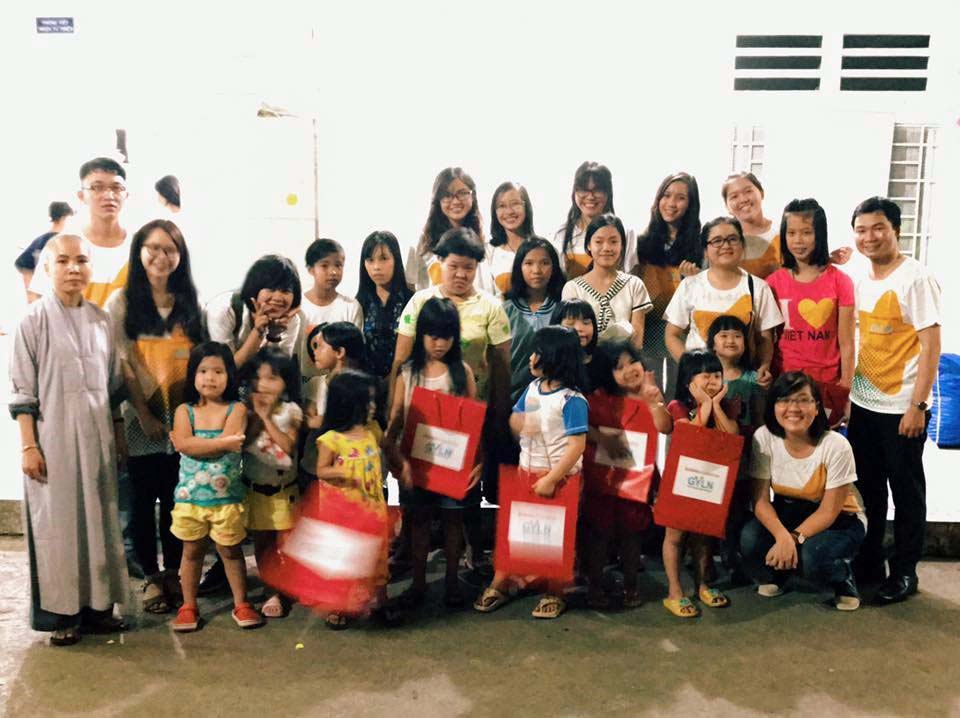 On 5 February 2017, we organized another visit to the Orphanage to deliver and present some bookshelves and books sponsored by Sunwah Foundation (about 100 books) to the children.
The nun at the Pagoda center asked us to convey her sincere thanks to Sunwah Foundation and GYLN for having organized meaningful activities and sponsored the children at the center. The visit and delivery of gifts (including sandals for the children to go to school, and pretty clothes) took place in a very cheerful, exciting and meaningful manner. During the visit, the GYLN members also showed their skillfulness at guiding the children to decorate their common living area and make their own handmade cards and calendars for Tet holidays together with the children.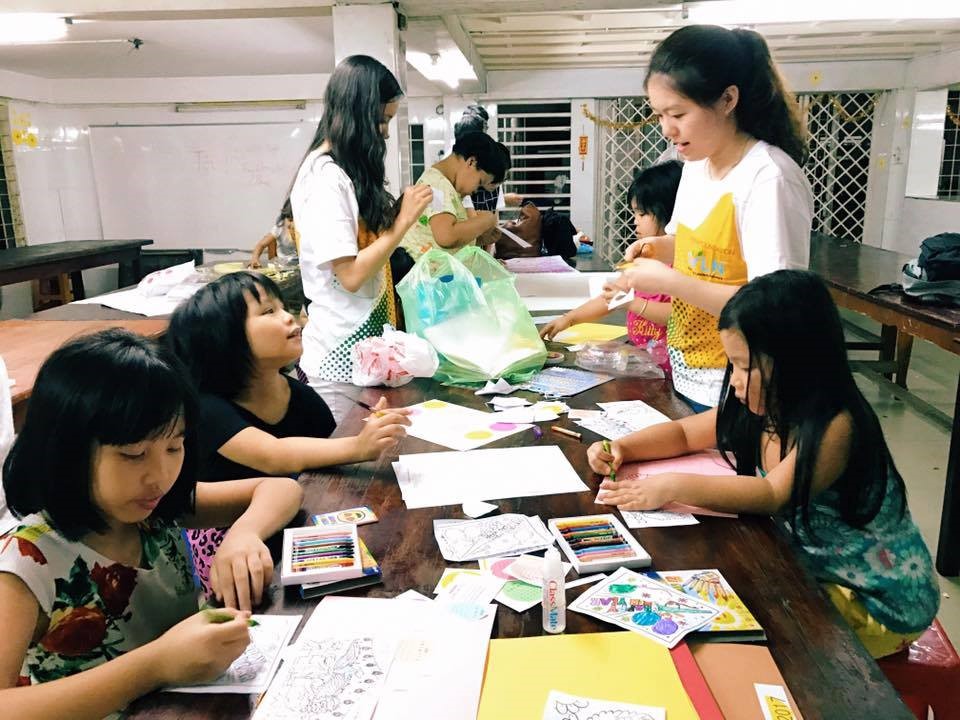 12 GYLN members and more than 50 children at the Dieu Giac Orphanage had a lovely evening together. After the delivery of the gifts, we played games, decorated the kitchen with the kids and listened to their stories. Through these activities, GYLN members could understand more about these children's daily life as well as their thoughts, their problems and saw how they support each other to create a "Home" with a lot of love and caring despite their own circumstances. Not only did these kids feel happy but also GYLN members learned so many things after the visit. We would like to do more things for these kids, as well as for other disadvantaged groups. Just seeing these children's happy smiles truly warms our hearts for the rest of the day.
(2) The loving porridge (10 and 11 June 2017)
On 10 and 11 June 2017, Sunwah GYLN – HCMC Chapter members cooked and delivered free porridge to patients in Ho Chi Minh City Oncology Hospital. We prepared ingredients and cooked porridge for 5 hours on 10 June. It was a bit difficult at the beginning, but within a short time, we made ourselves acquainted with the process.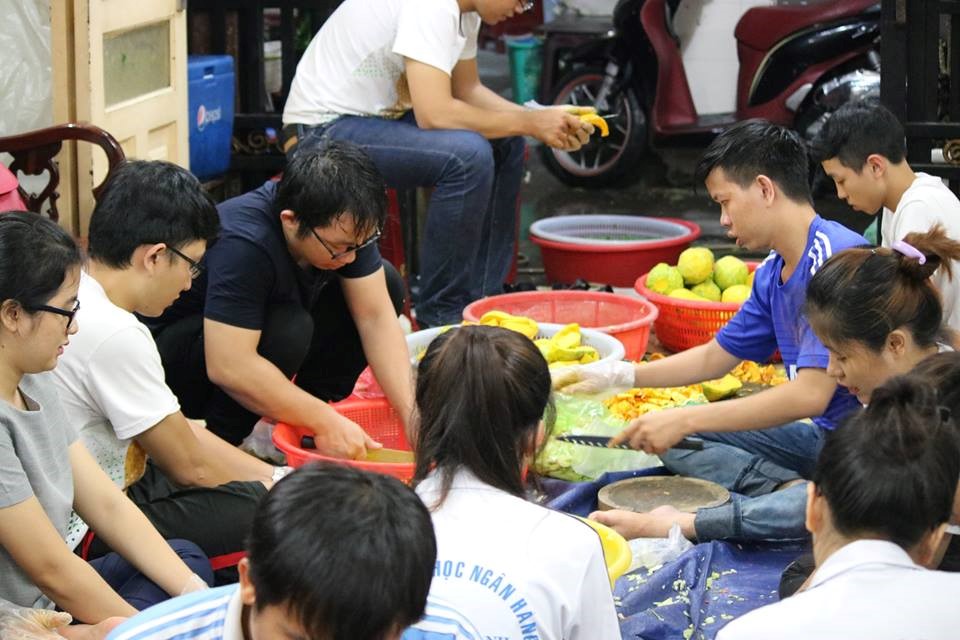 We delivered the porridge to the Oncology Hospital in the morning of 11 June 2017. Although that time was still early, many people had already been there to receive us. Most of the patients are elderly who are suffering from serious health problems, living in difficult conditions and some are even unemployed.
"I have been here for 2 months to do medical treatment for the goiter. My children live far away from here, so I have to take care of myself. I don't have much money. Thanks to you, today I don't need to worry about my breakfast", an elderly woman said.
Finally, we completed our plan to bring more than 500 packs of porridge to the patients within approximately 2 hours. We became more aware of the youth's responsibility to society and committed ourselves to dedicate as much as possible to help people.
Anh Khoa (HCMC Chapter)