Date & Time: 16:00 – 18:00, 30th July 2017 (World Day against Trafficking in Persons)
Venue: 1st floor, ULIS – Jonathan KS Choi Culture Center, 144 Xuan Thuy, Cau Giay Dist., Hanoi
Human trafficking is one of the acute issues that many countries have been coping with. Considerably, Vietnam is primarily a source country for women and children trafficked for commercial, sexual exploitation and forced labor. In order to fight against this inhuman behavior, it is urgent that everyone jointly take action, especially the young people who are communication ambassadors, contribute and play a far more important role than others.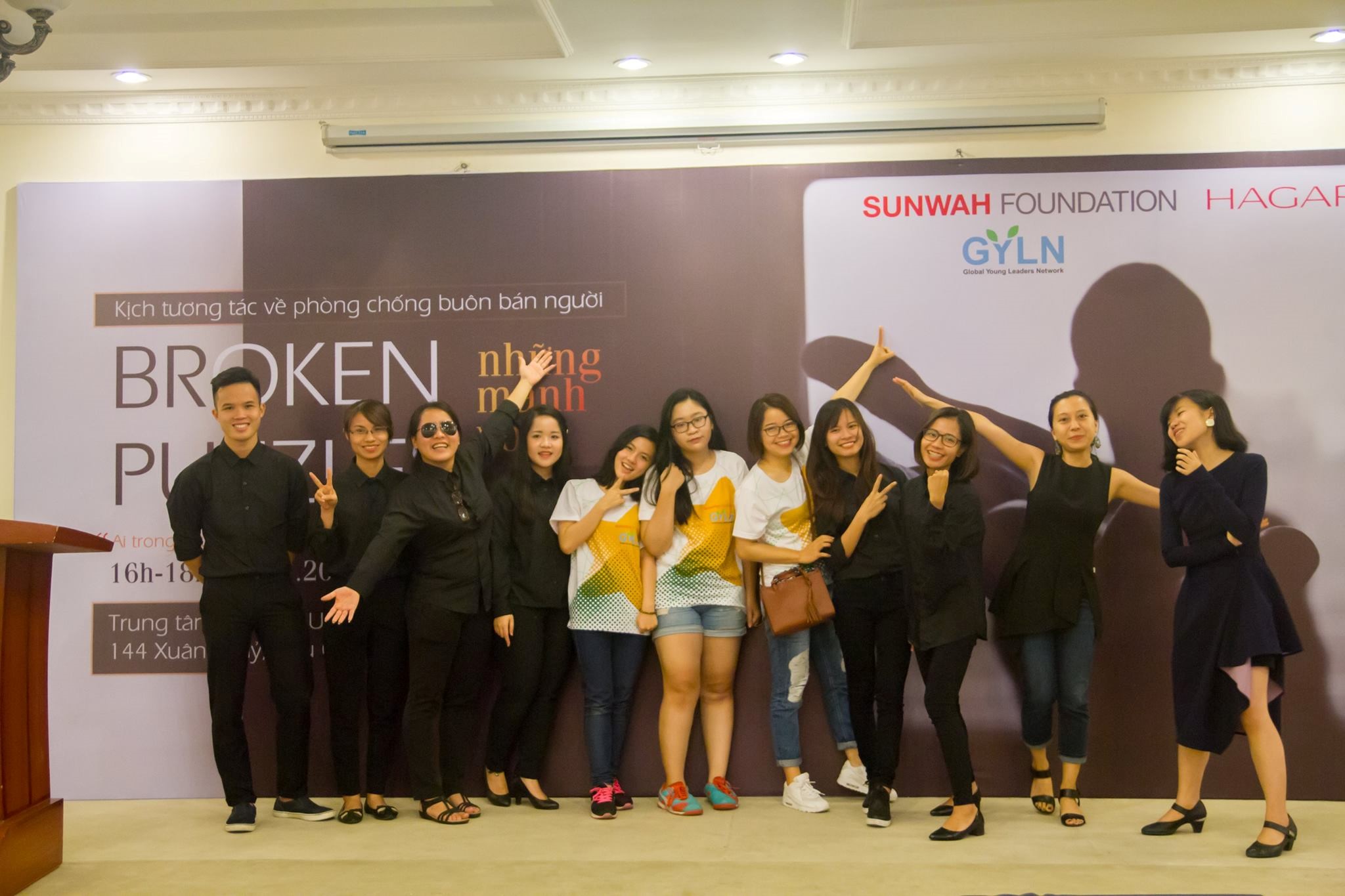 Core team members of "Broken Puzzles"
Awareness of this issue motivated Sunwah GYLN Hanoi Chapter members to launch a project regarding human trafficking. To exactly reflect the situation of this matter, Sunwah GYLN Hanoi Chapter co-operated with Hagar Vietnam to run an interactive puppet theatre performance which aimed at raising awareness of anti-human trafficking. The performance was named "Broken Puzzles", held on the 30th July 2017 – precisely on the World Day against trafficking in persons.
Hagar, an international non-government organization, established in 1994 and registered in Switzerland, provides individualized and long-term support to women and children survivors of human trafficking, domestic violence and sexual abuse. In Vietnam, Hagar's important partners are government agencies such as the National Child Helpline under the Department of Childcare and Protection, Social Work Centers in the provincial Departments of Social Protection (under the Ministry of Labor-Invalids and Social Affairs); non-government organizations and social enterprises including Blue Dragon Children's Foundation, Tea Talk & CoRE, REACH, etc. In particular, Hagar Vietnam is a long-time partner of Vietnam Women's Union, a government body that operates throughout Vietnam at four administrative levels including central, provincial, district and commune ones with a total membership of above 13 million women and is mandated to protect women's legitimate rights and strive for gender equality. At present, Hagar is partnering with the Yen Bai provincial Women's Union on a project to provide support to survivors of human trafficking, violence and abuse.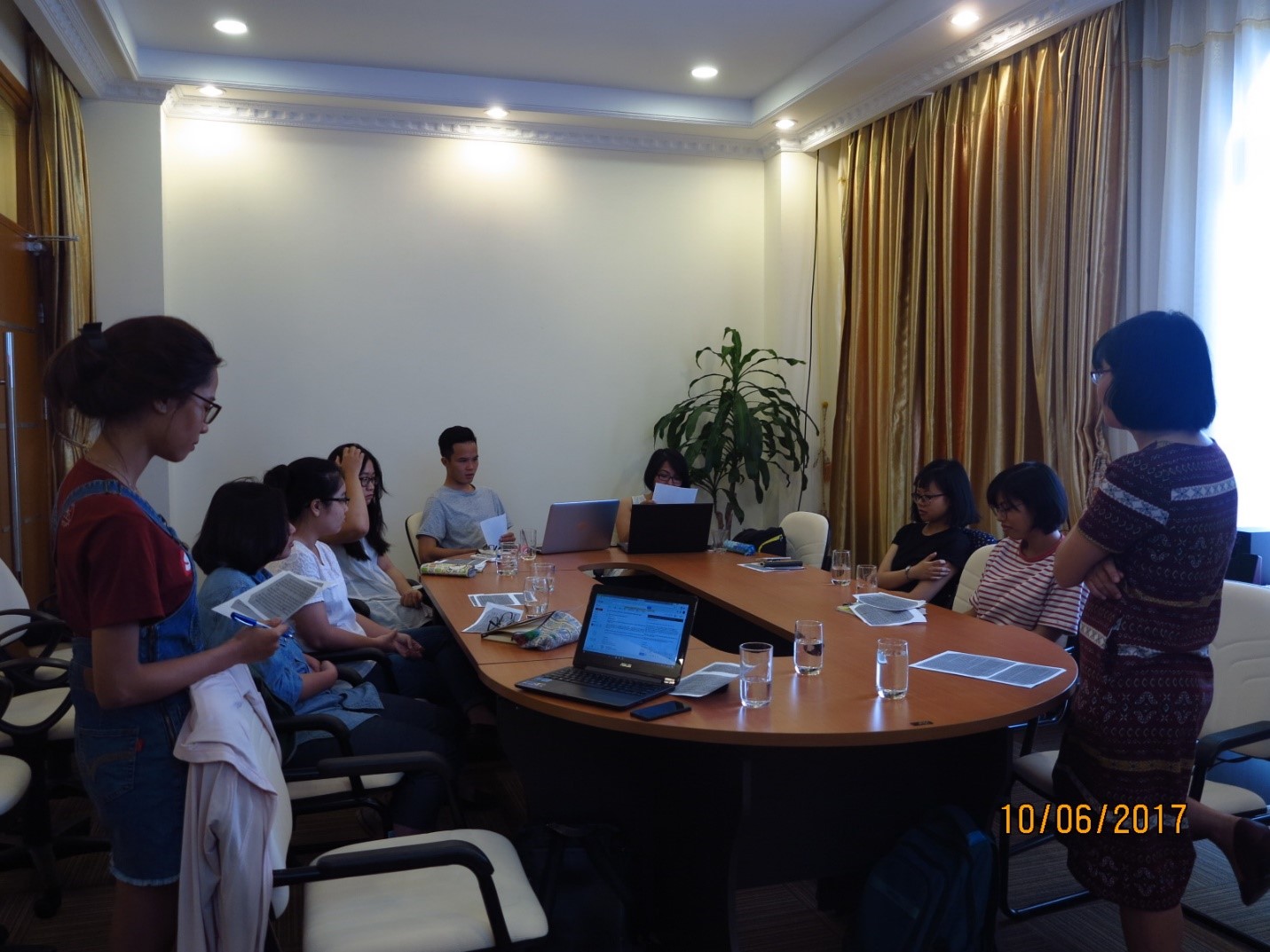 The first day of training session about the basics of human trafficking
All core team members of this project came from the Sunwah GYLN Hanoi Chapter. They were provided with two days of training by Hagar Vietnam to gain human trafficking basics and understand more about behavior change communication. The trainings took place at the meeting room on the third floor of the ULIS-Jonathan KS Choi Cultural Centre. During these trainings, there were various activities designed such as situation analysis, problem solving, team work and presentation about all issues related to human trafficking.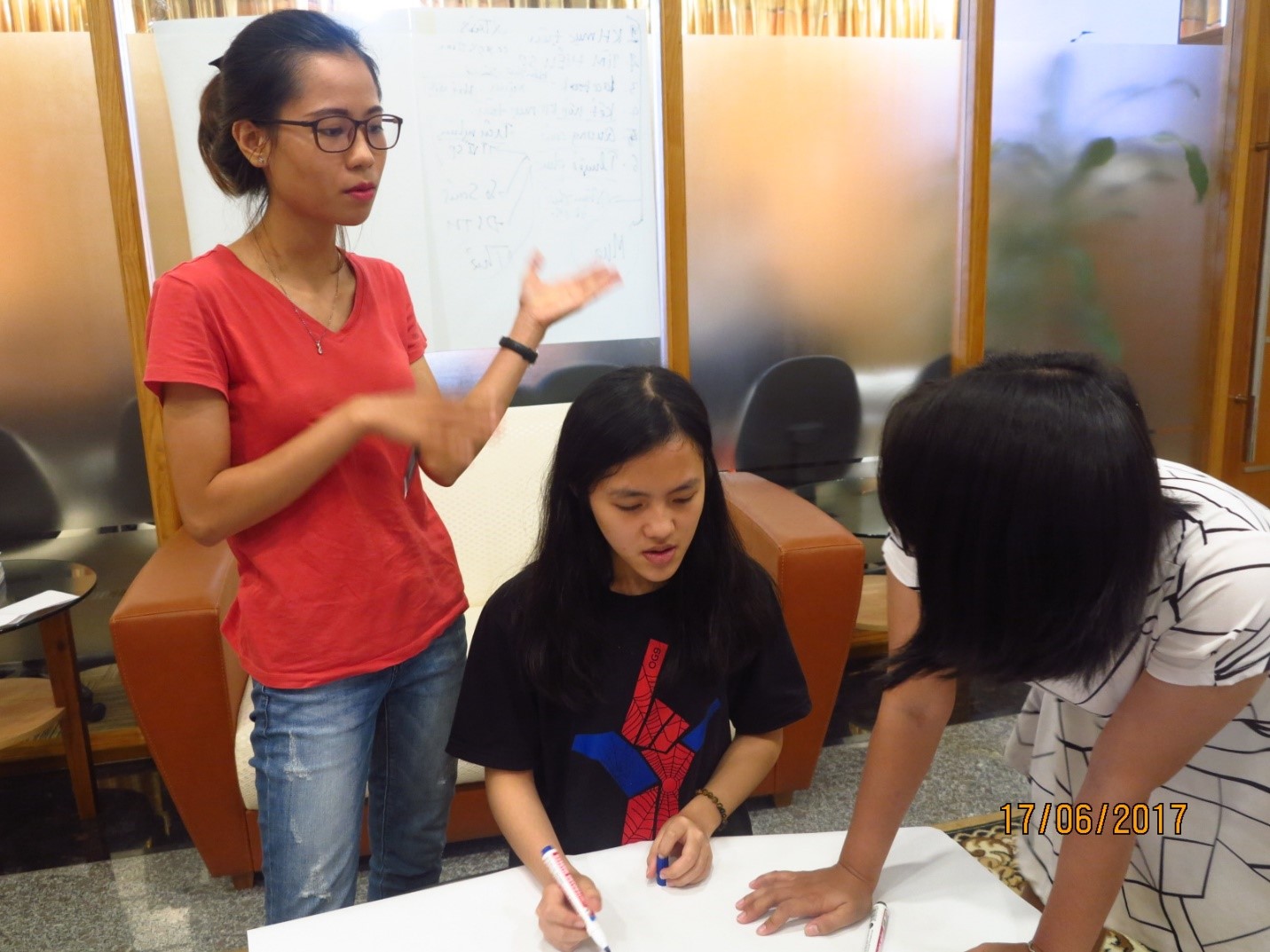 Small group discussion on the second training day about behavior change communication
"Anyone of us could be a victim or accidentally become part of human trafficking" is the message that Sunwah GYLN Hanoi Chapter would like to send to everyone through the project named "Broken Puzzles". It was conveyed via an interactive puppet theater to provide an insight into the human trafficking to the audience in a new approach, hence raising awareness of preventing human trafficking, as well as strengthening the role of the arts in propaganda. All of the core team members of Broken Puzzles were trained and guided on the technical requirements of controlling the puppets by Ms Pham Trang My Linh, an artist who graduated with Bachelor of Arts Theatre and Film making at Sarah Lawrence College.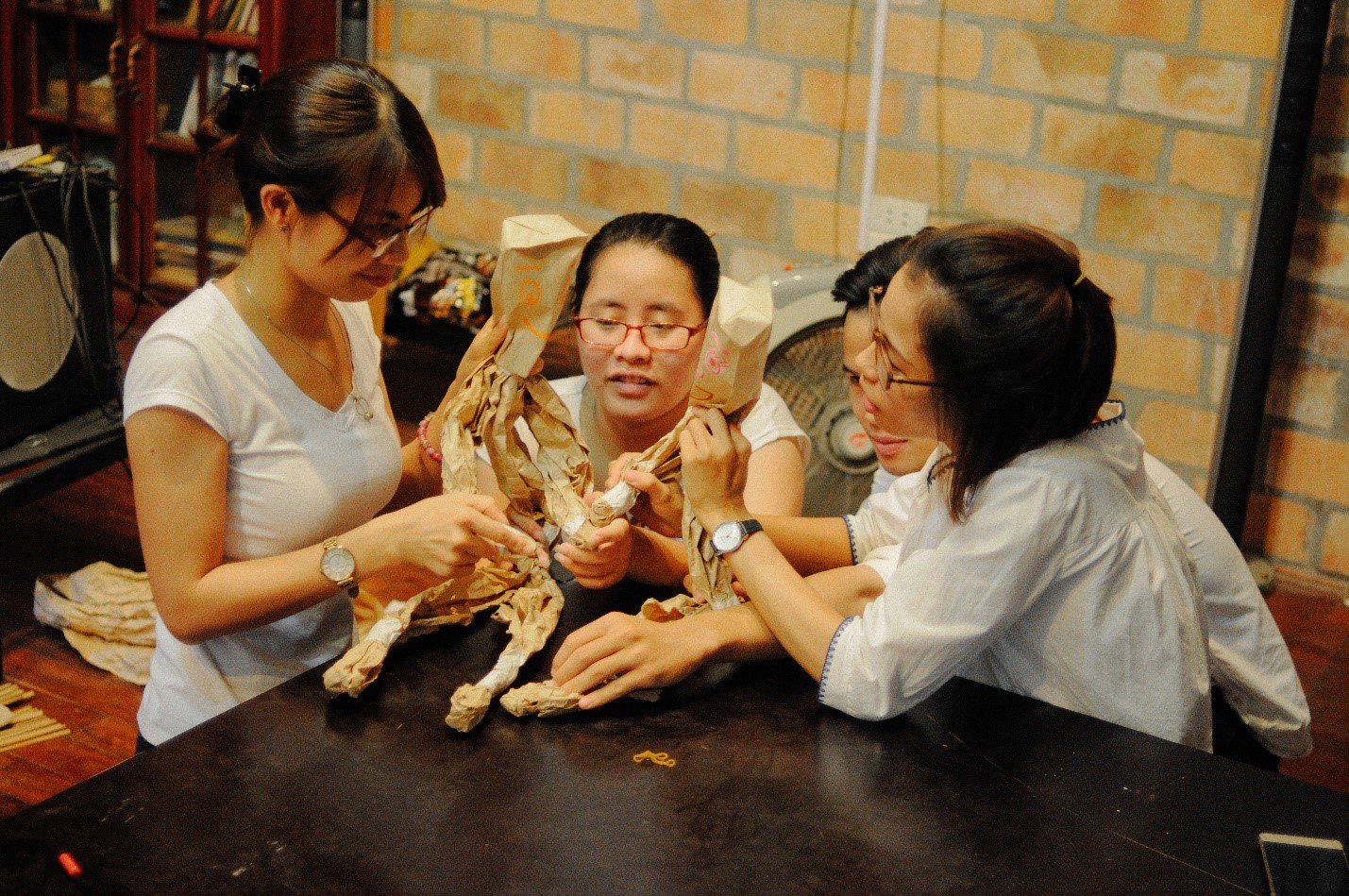 The rehearsal of the puppet theatre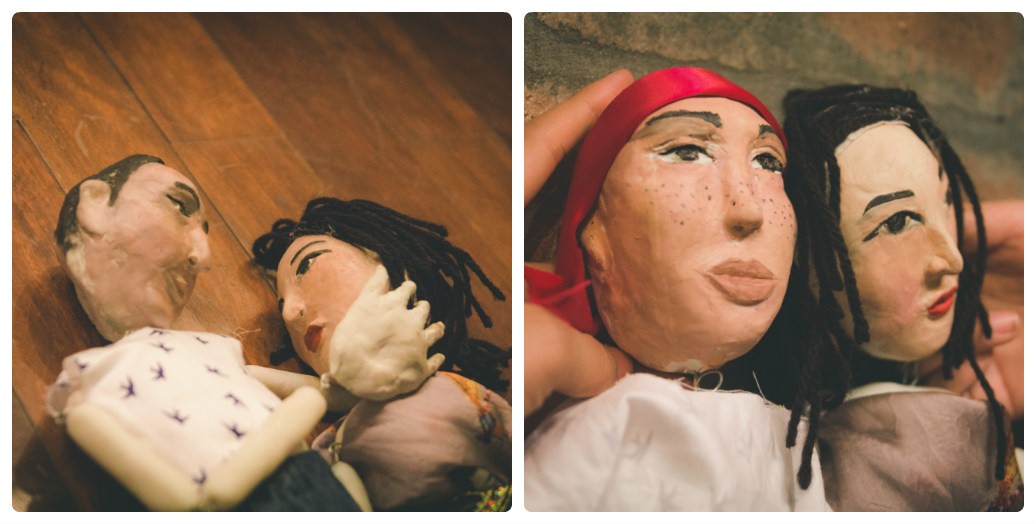 The puppets of "Broken Puzzles"
During two months of running Broken Puzzles, in order to spread out the information about this project, as well as raise awareness of human trafficking for everyone via social media, all of the Sunwah GYLN Hanoi Chapter members actively made a creative and detailed communication plan through various activities such as making a video about the Vietnamese students' knowledge of human trafficking, drawing a picture diary telling a story of a human trafficking survivor, collecting internet infographics and videos regarding this issue, etc.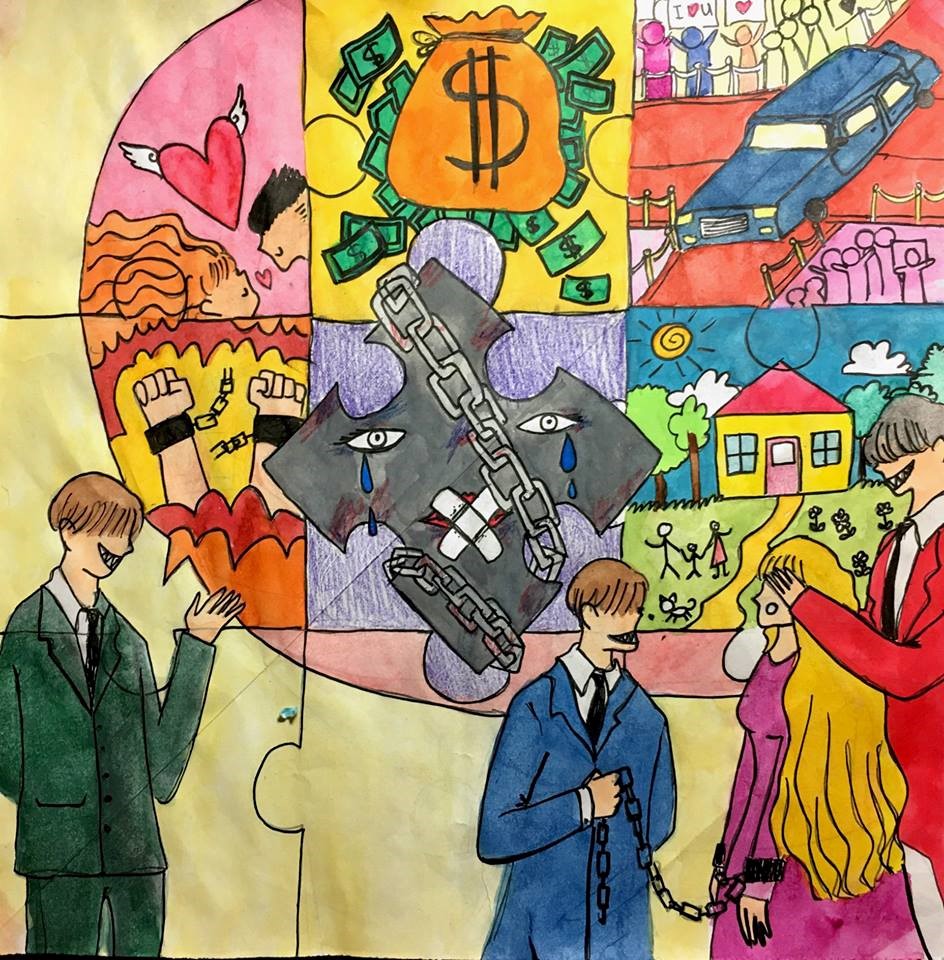 "Where is the exit for the broken puzzles?" was drawn by a core team member of "Broken Puzzles"
After two months of hard work, the interactive puppet theatre's program was officially launched at the Conference hall on the first floor of the ULIS-Jonathan KS Choi Cultural Centre on the occasion of celebrating the World Day against human trafficking, 30th July 2017. The performance attracted lots of audience from various universities, organizations and local community. It also honorably welcomed the attendance of Mr. Tim Galvin, Immigration Liaison Manager of Migration Section in British Embassy in Vietnam.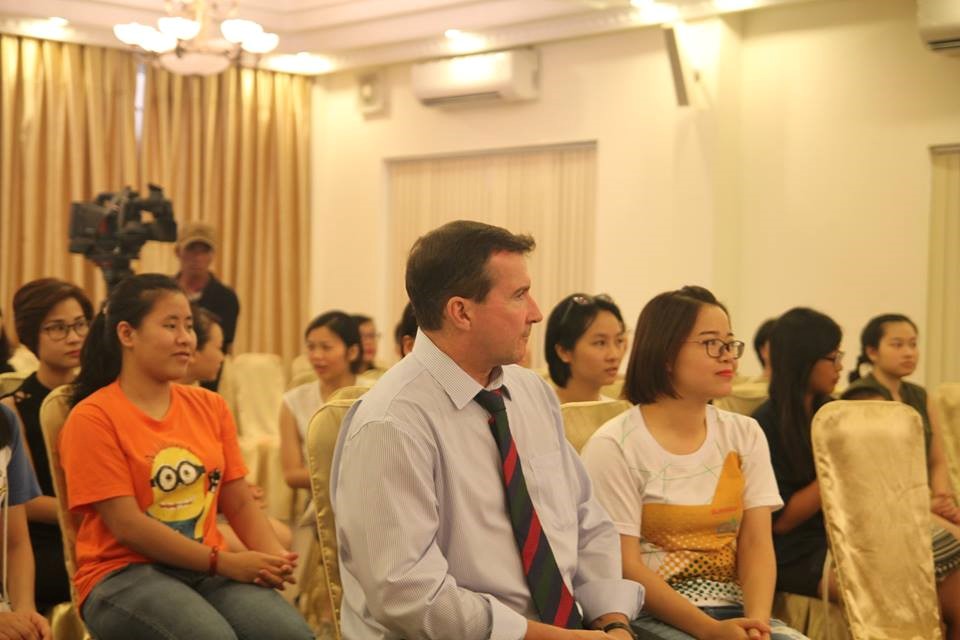 The audience of the interactive puppet theatre "Broken Puzzles"
At the beginning of "Broken Puzzles", in order to help the audiences shape a view of this event, the representatives of Sunwah GYLN Hanoi Chapter and Hagar Vietnam delivered brief introductions about their own organizations and the objectives of this project, as well as the outline of "Broken Puzzles". In particular, Hagar Vietnam emphasized the importance of the contribution of young people in fighting human trafficking and highly recognized the passion, commitment, creativity and proactivity of core team members of Sunwah GYLN Hanoi Chapter in this project.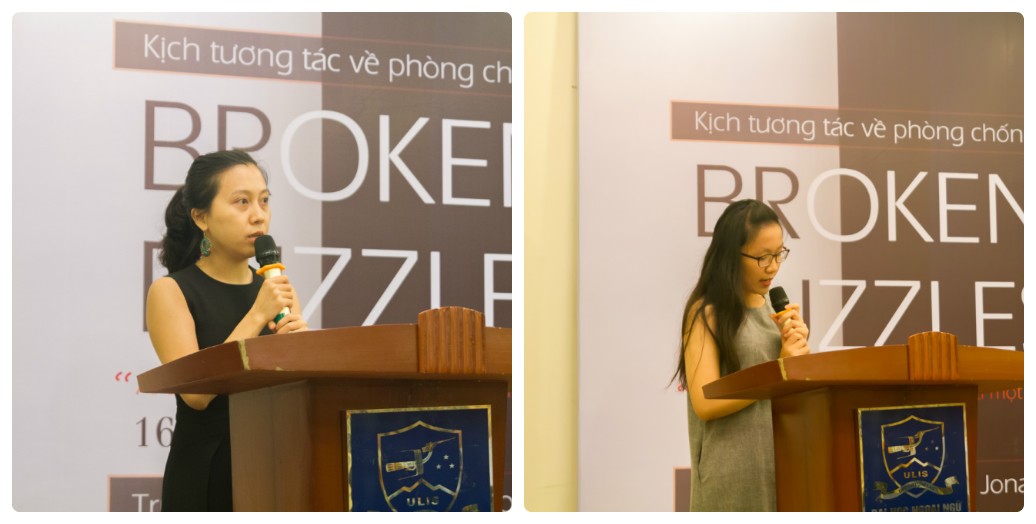 The representatives of Hagar Vietnam (left) & Sunwah GYLN Hanoi (right) delivered their speeches

Following the speeches of the representatives of Hagar Vietnam and Sunwah GYLN Hanoi Chapter was the main part of the event: the interactive puppet theatre performance.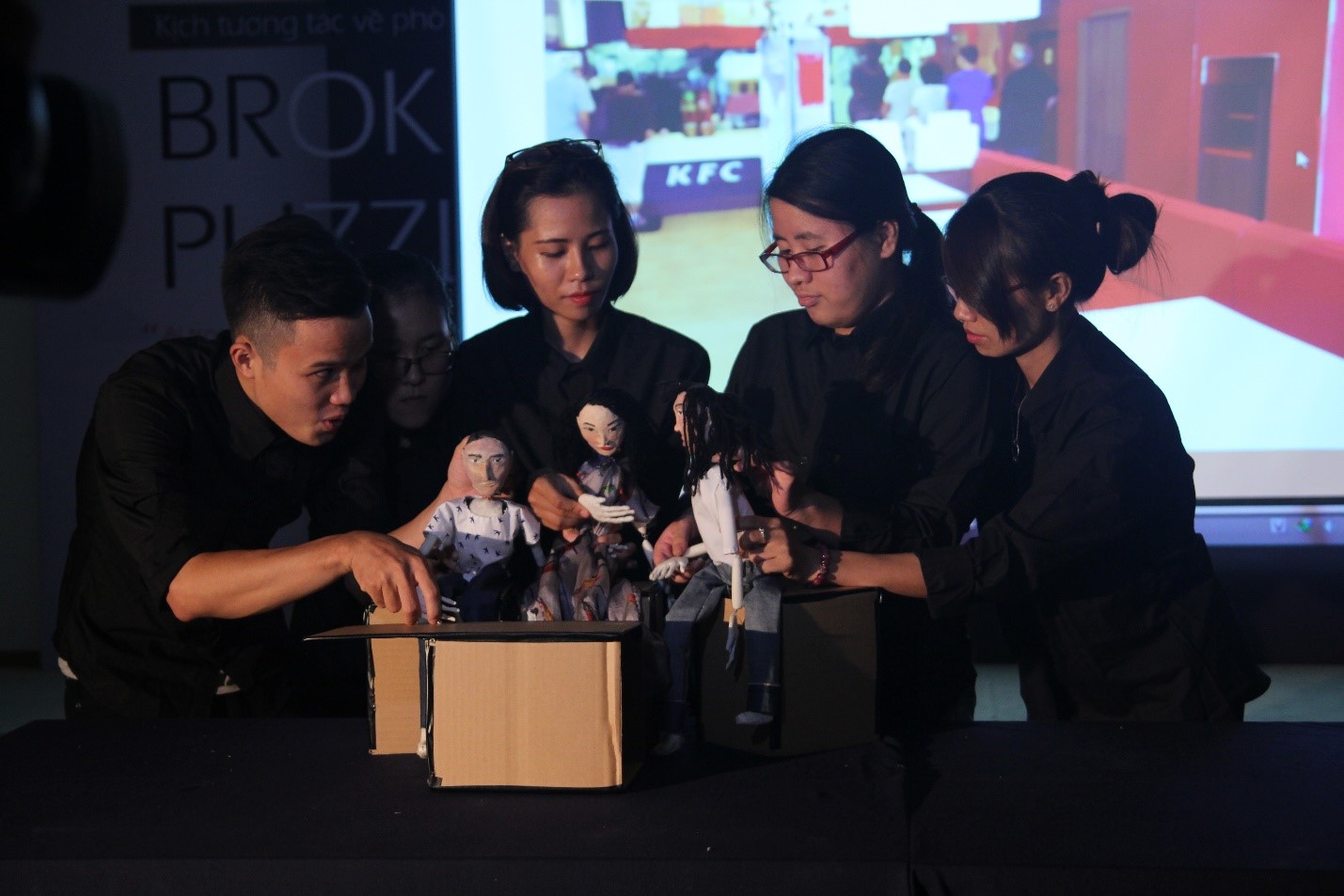 The official performance of "Broken Puzzles"
As the name suggests, the story in the performance was open-ended to get the audiences to involve themselves in an interacting session in which they could use their knowledge of human trafficking and use the puppets to complete the unfinished story and give it a creative end.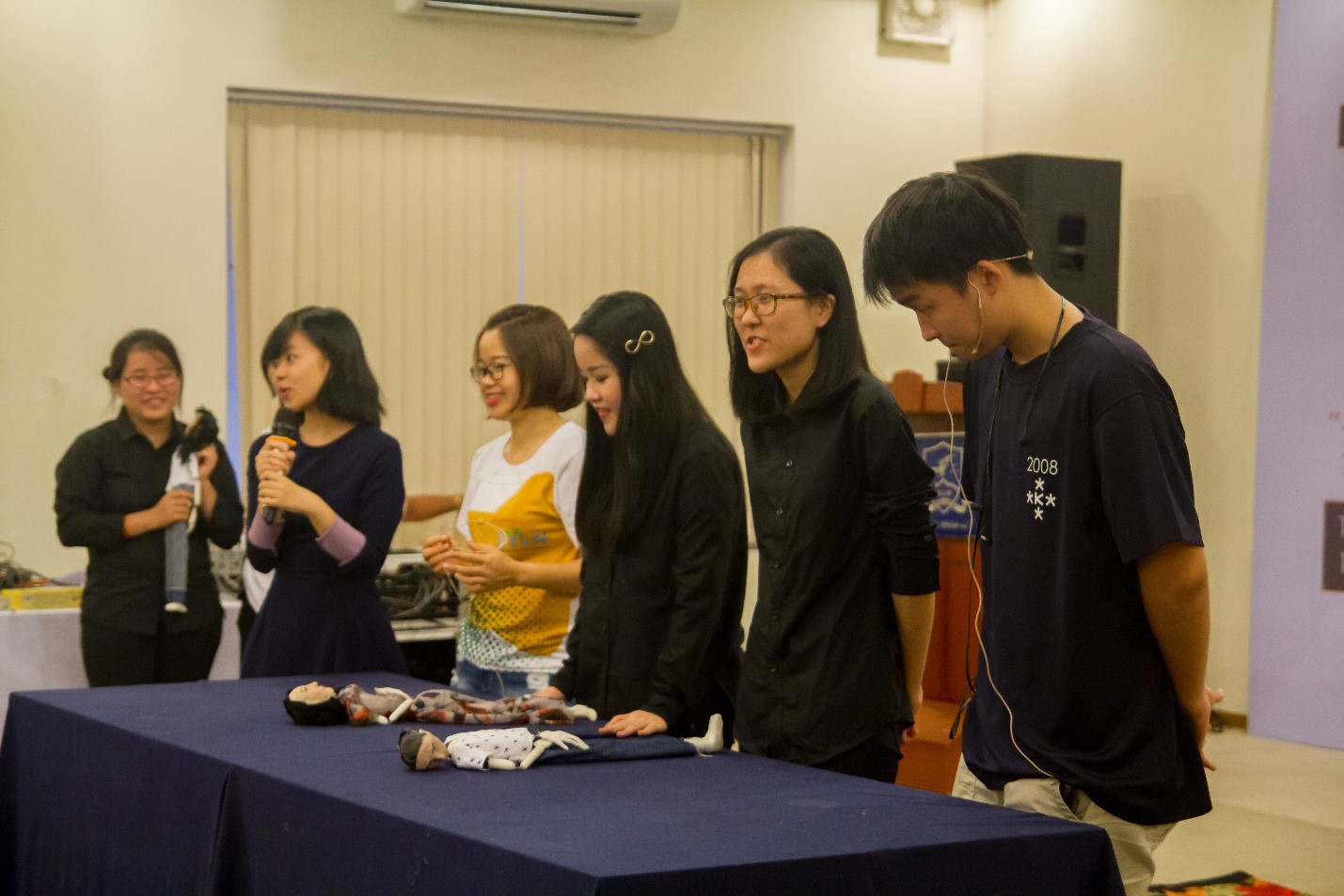 The interactive session of "Broken Puzzles"
On top of that, the audiences attending the event were in high spirit to listen to true stories shared by Ms Nguyen Thu Huong, an insider of Hagar Vietnam who has been working directly with human trafficking survivors, and to watch a video showing the current status of human trafficking in the world. They also got a chance to express their perspectives and raise questions to discuss with her. "Broken Puzzles" provided an optimal opportunity for the audience to gain useful knowledge about human trafficking in order to protect themselves and the people around them.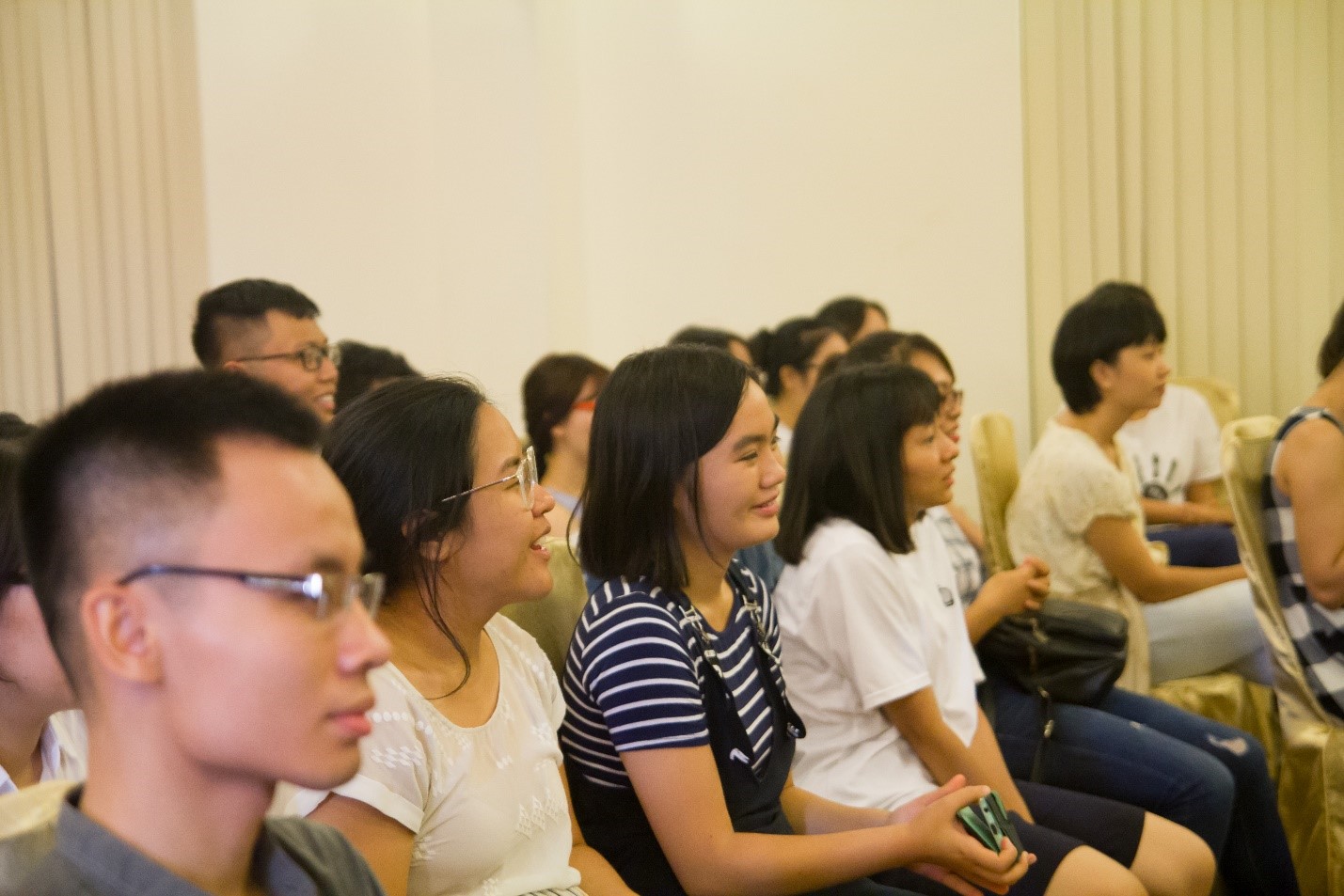 The Discussion session between the audience and the insider of Hagar Vietnam
Noticeably, the project captured the attention of various Vietnamese social media channels and was broadcasted on various TV channels such as VTV1, VTV3, VTV4, VTV6, Vietnam news, QPVN. Following are the links of the news for more details:
Joy Nguyen (Hanoi Chapter)