On 30th July, 2017, Sunwah GYLN Cambodia Chapter had visited to Tropiang Krosang Community Pre-school in Kompong Speu Province, about 65km from Phnom Penh, the capital city of Cambodia. This community pre-school is providing the pre-school education to around sixty 4~6-year-old children in Tropiang Krosang village by a 60-year-old teacher.
In the early morning, eight of Sunwah GYLN Cambodia Chapter members and volunteers had departed from Phnom Penh, and spent nearly three hours to reach the community school, since the access road to that village was in bad condition in this rainy season.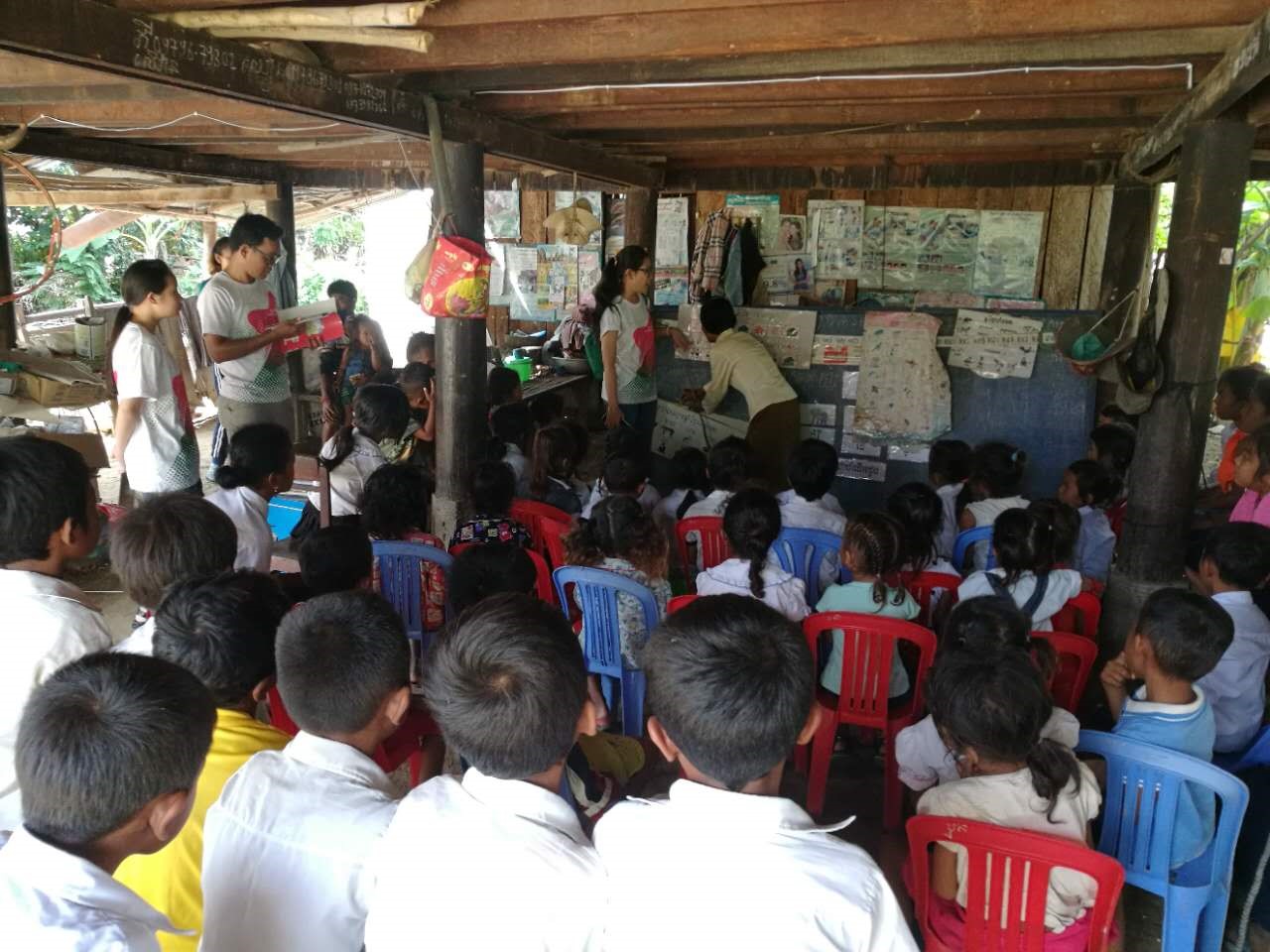 When we arrived the school, those children were very happy, and warmly welcomed us. Our team started playing many games with them, like coloring the pictures, counting numbers/consonants/vowels reversely, jigsaw puzzle etc., we felt so impressed with their ability that is almost as strong as the ability of grade one or grade two primary school students. After interacting with them about two hours, we finished our event by delivering them some studying materials and snacks, and taking many group pictures happily. Finally, the authority, teacher, and students had expressed their gratitude to our team and Sunwah Foundation for organizing this event, and they also invited us to visit them next time.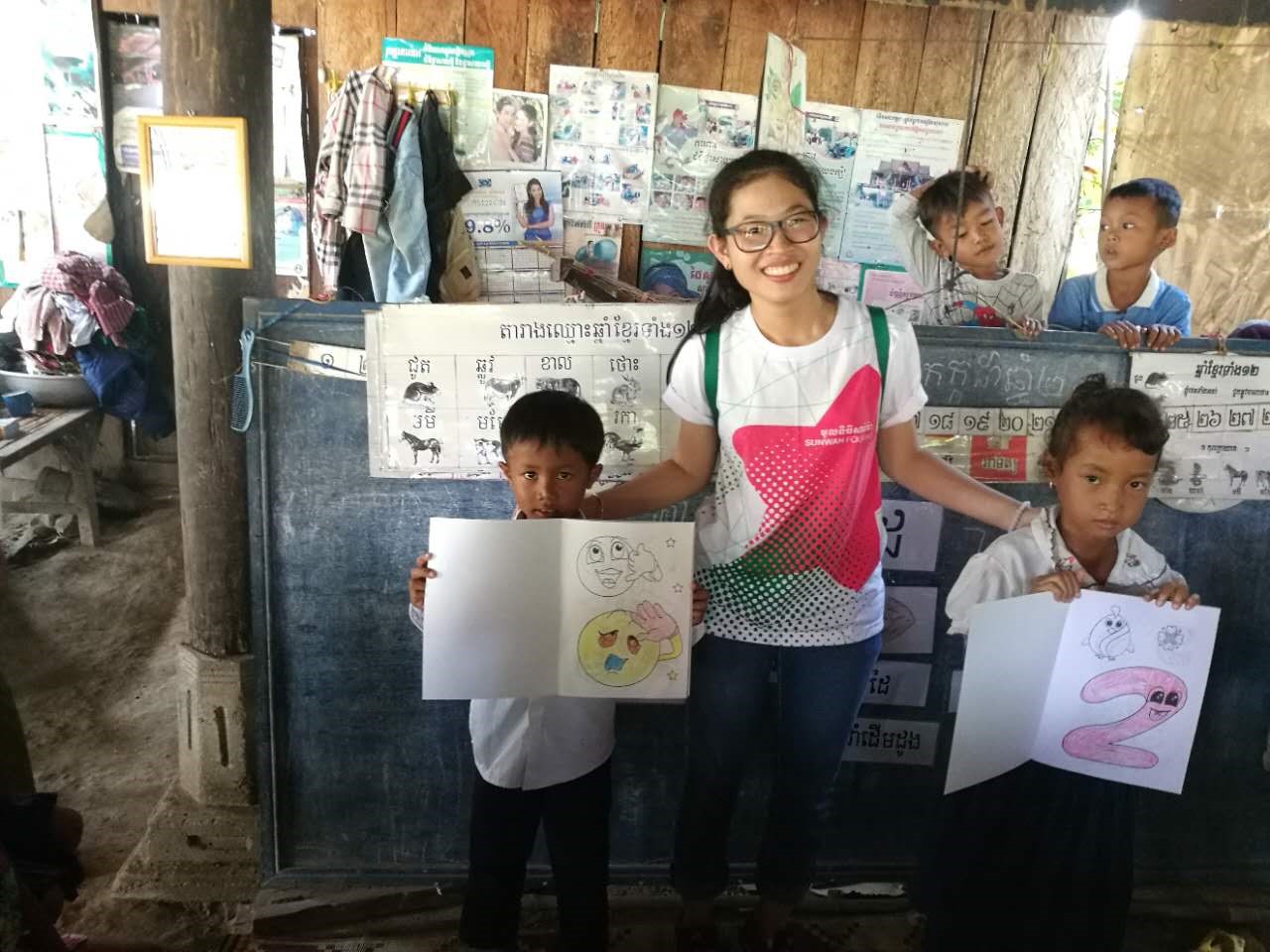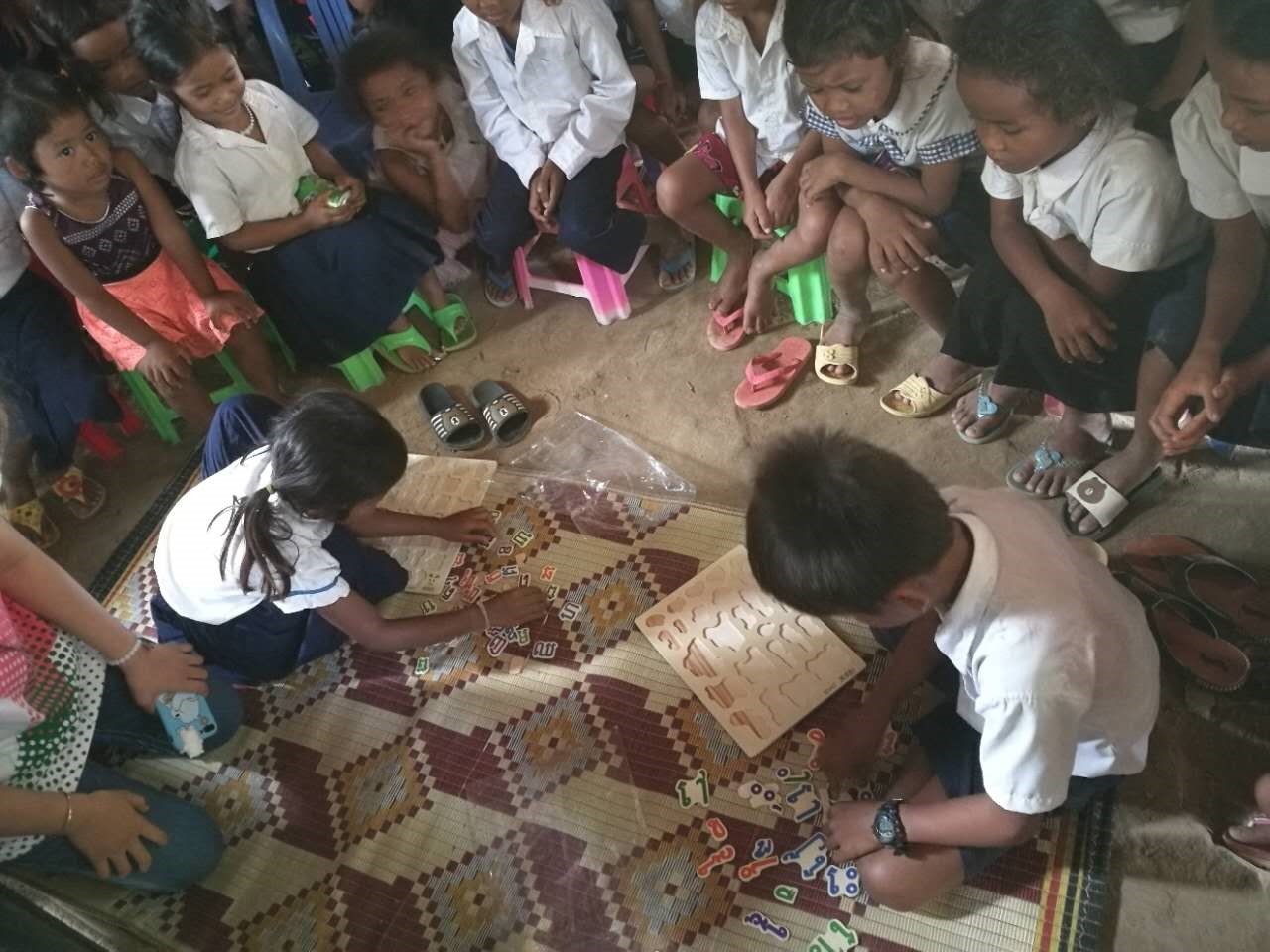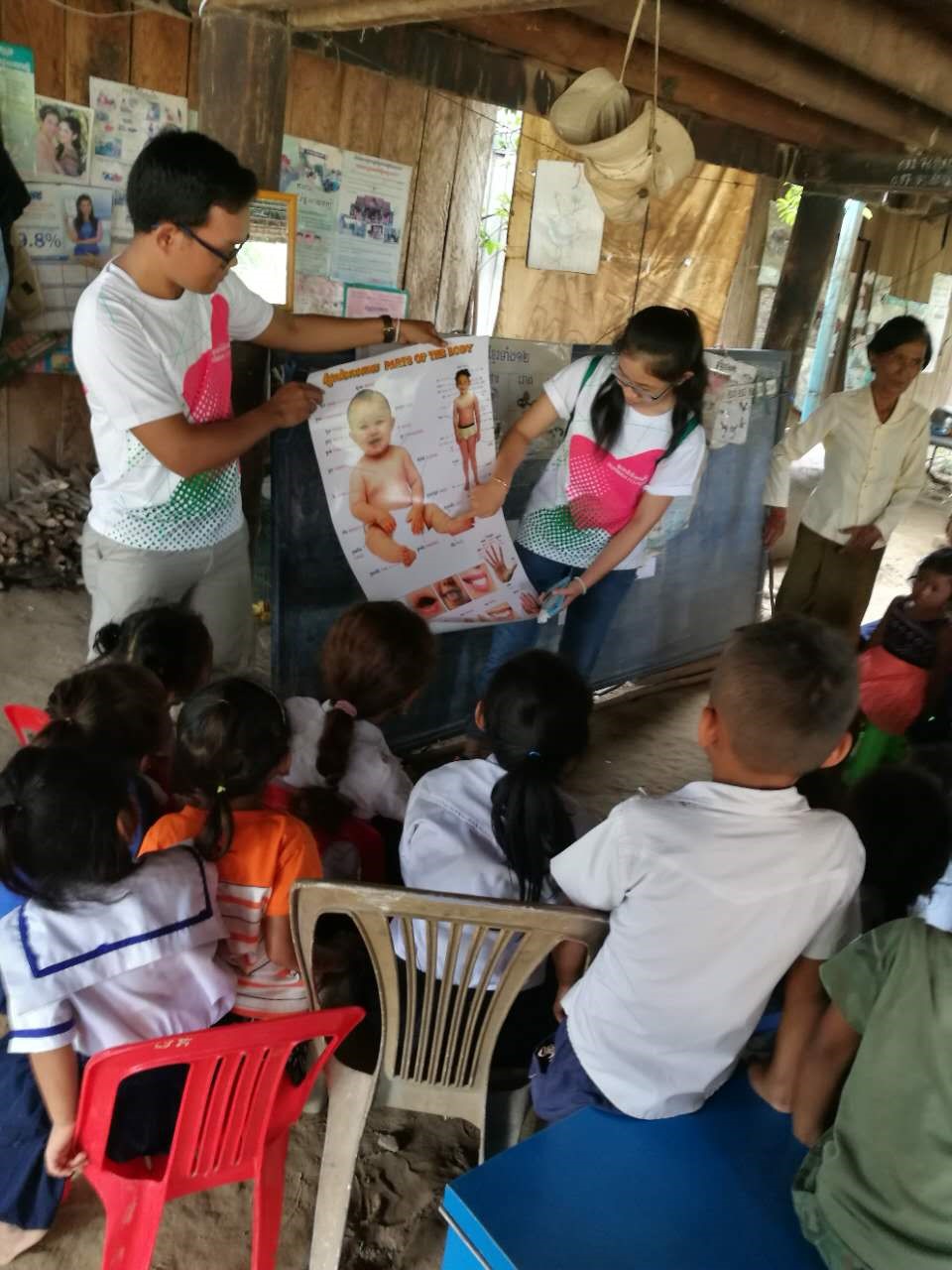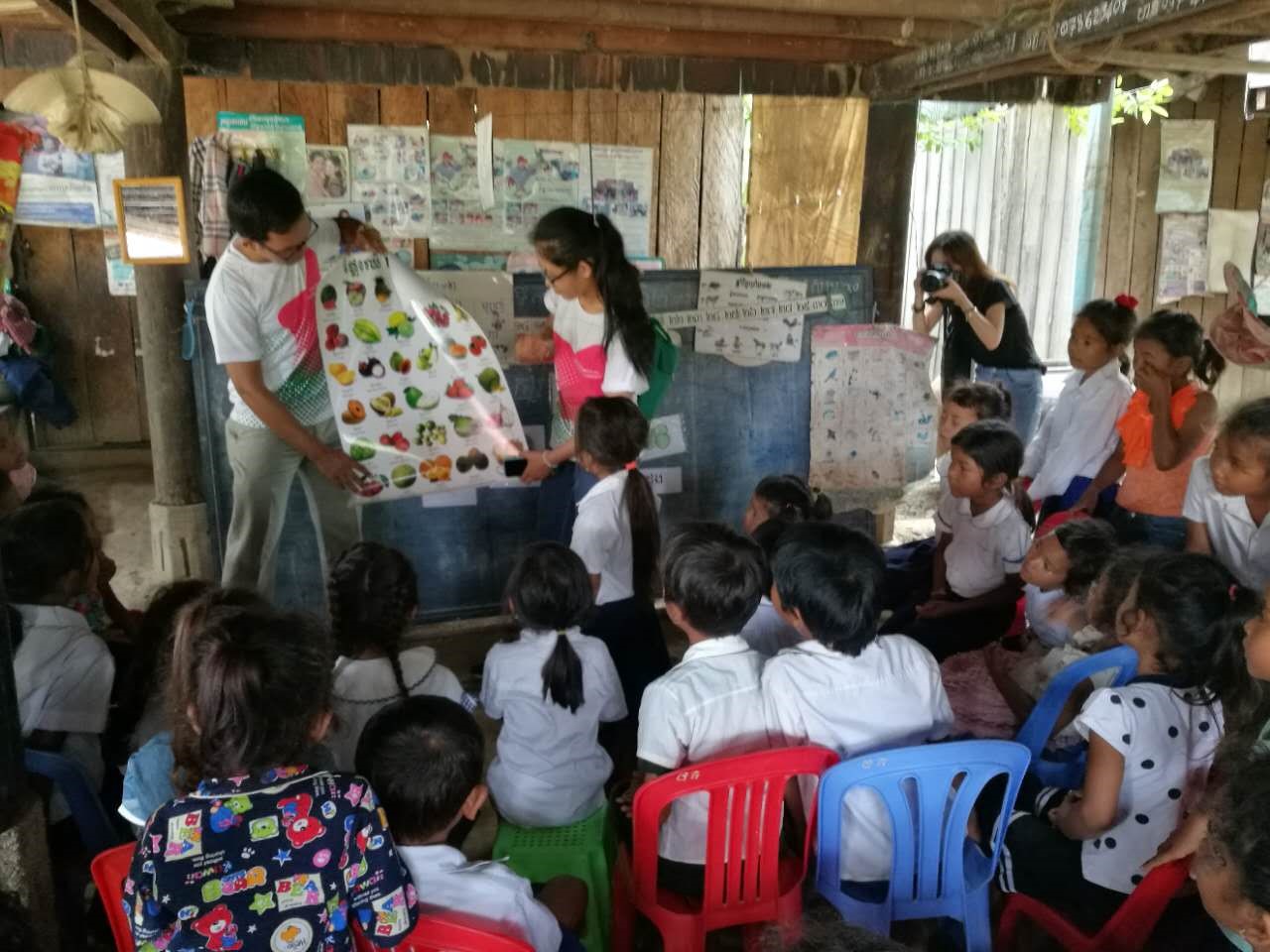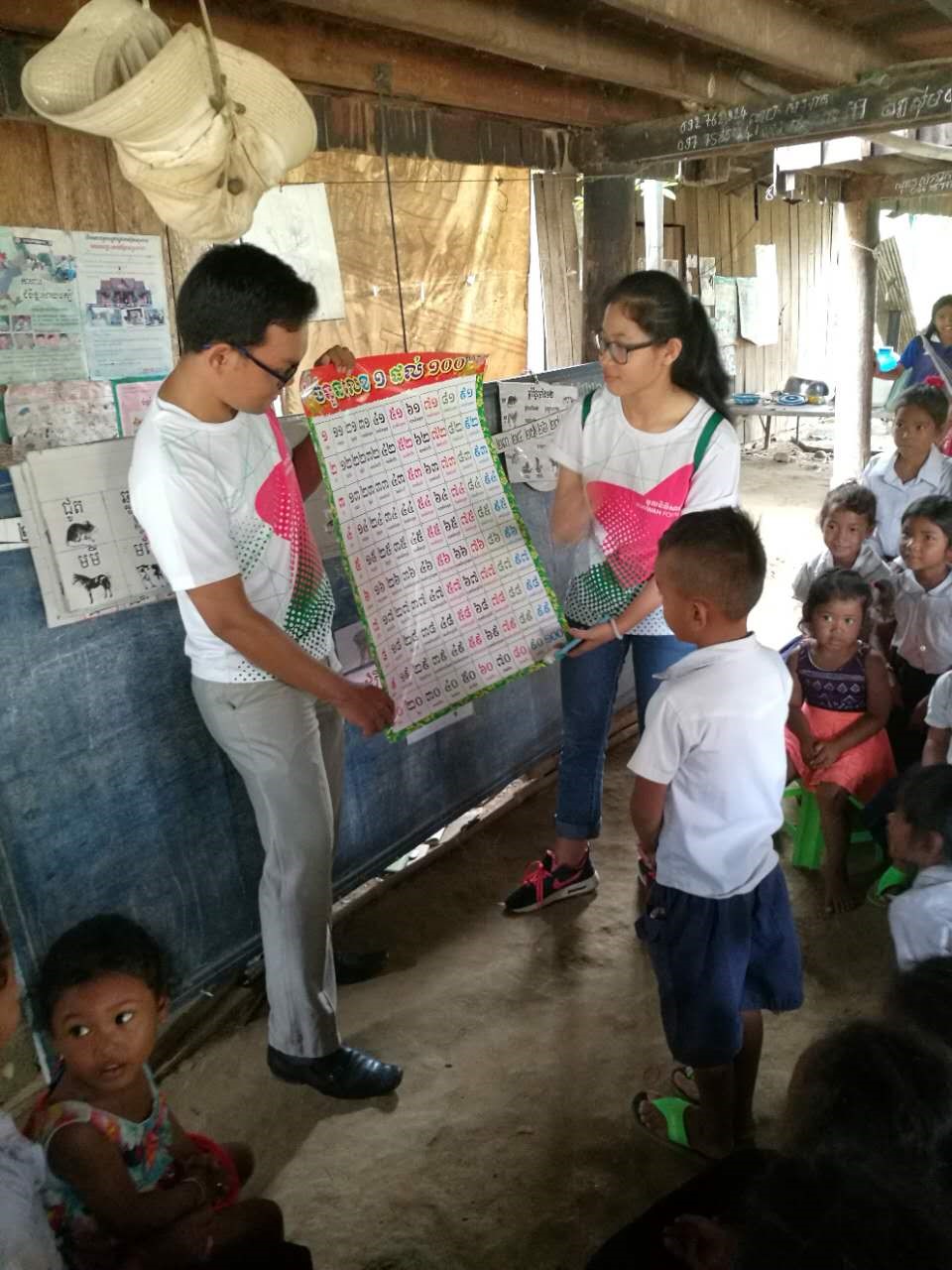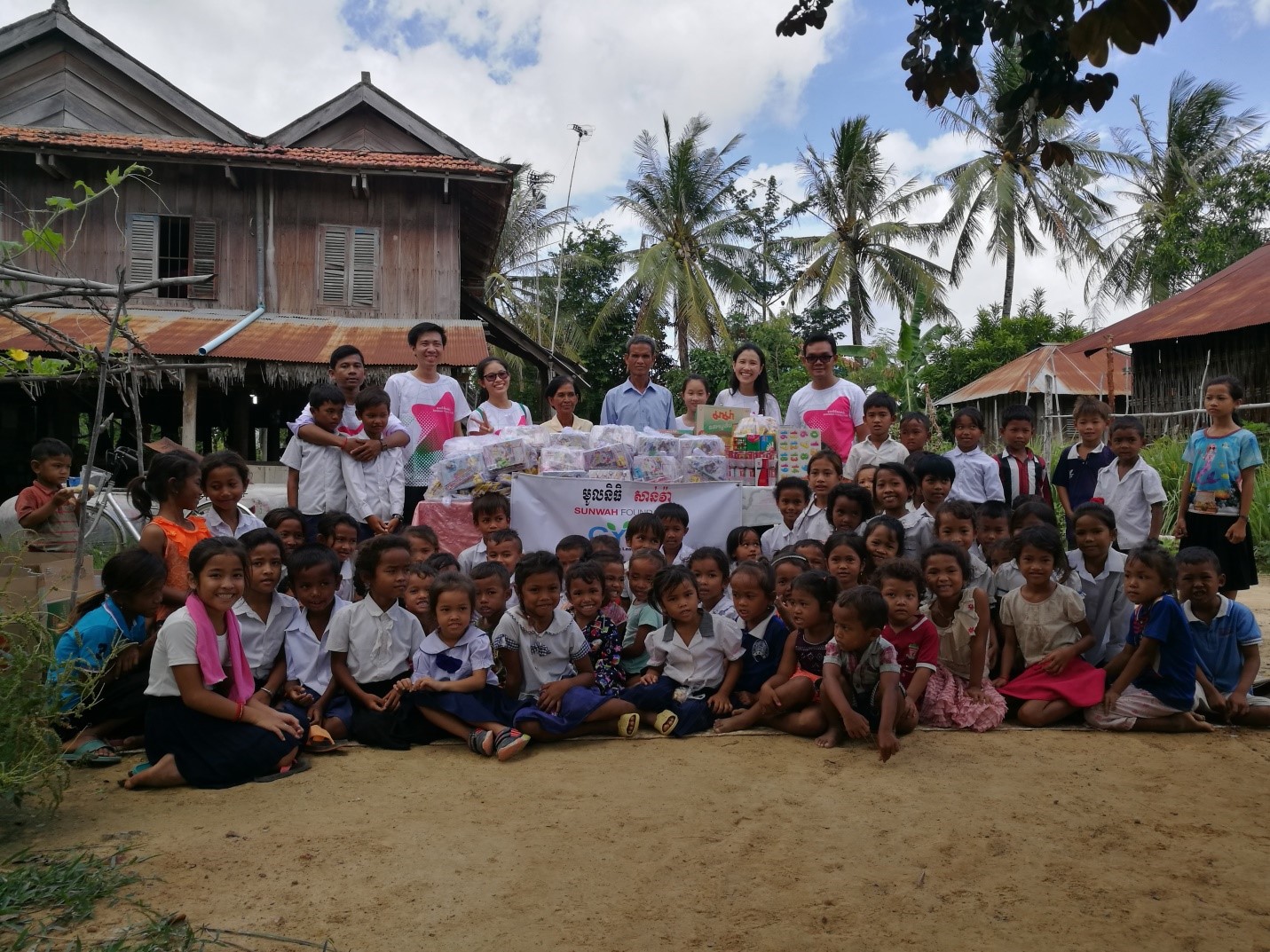 Through this event, GYLN members and volunteers understood more about the studying situation of these children, and we could see their smile and happiness when our members were playing with them and providing them many materials. We hope we could have another chance to visit them again, and we hope Sunwah GYLN can do more meaningful events for other disadvantaged groups. Meanwhile, we will try to build up our GYLN Cambodia Chapter team with creative and committed youths.
Nita Lon [Cambodia Chapter]