After the completion of the annual recruitment program of Sunwah Global Young Leaders Network in Hanoi, the newbies headed for the first training and got in touch with brothers and sisters of Sunwah GYLN family in a cozy and loving atmosphere at Dong Mo, Son Tay. The ice-breaking training does more than a normal training –a chance for us to become more united and connected. All the games were physically demanding but that could not stop us from having our ultimate fun in the sun.
At half past 7 in the morning, all members gathered at the ULIS – Jonathan KS Choi Cultural Center to take a bus and get to the training place – a camping site at Dong Mo with fresh air and beautiful greenery. When the whole team arrived, we were divided into 2 teams to start the games. All members were eager to name our teams and choose a slogan to show spirit of the team. The first game required all members to walk together on special wooden boards to reach the goal as fast as possible. Everyone has to focus and trust each other in every step in this game. After the game, GYLN members were all thrilled and excited to join the next.
The next challenge was more exciting and quite unusual – it was like table tennis with the use of band rolls to pass the ball over the net. Everyone at first doubted that they could not play this game well but after some trials, we all got the hang of it and had a lot of fun playing. The competition was very fierce; two teams took turns by leading each other point by point and got better after each turn of play.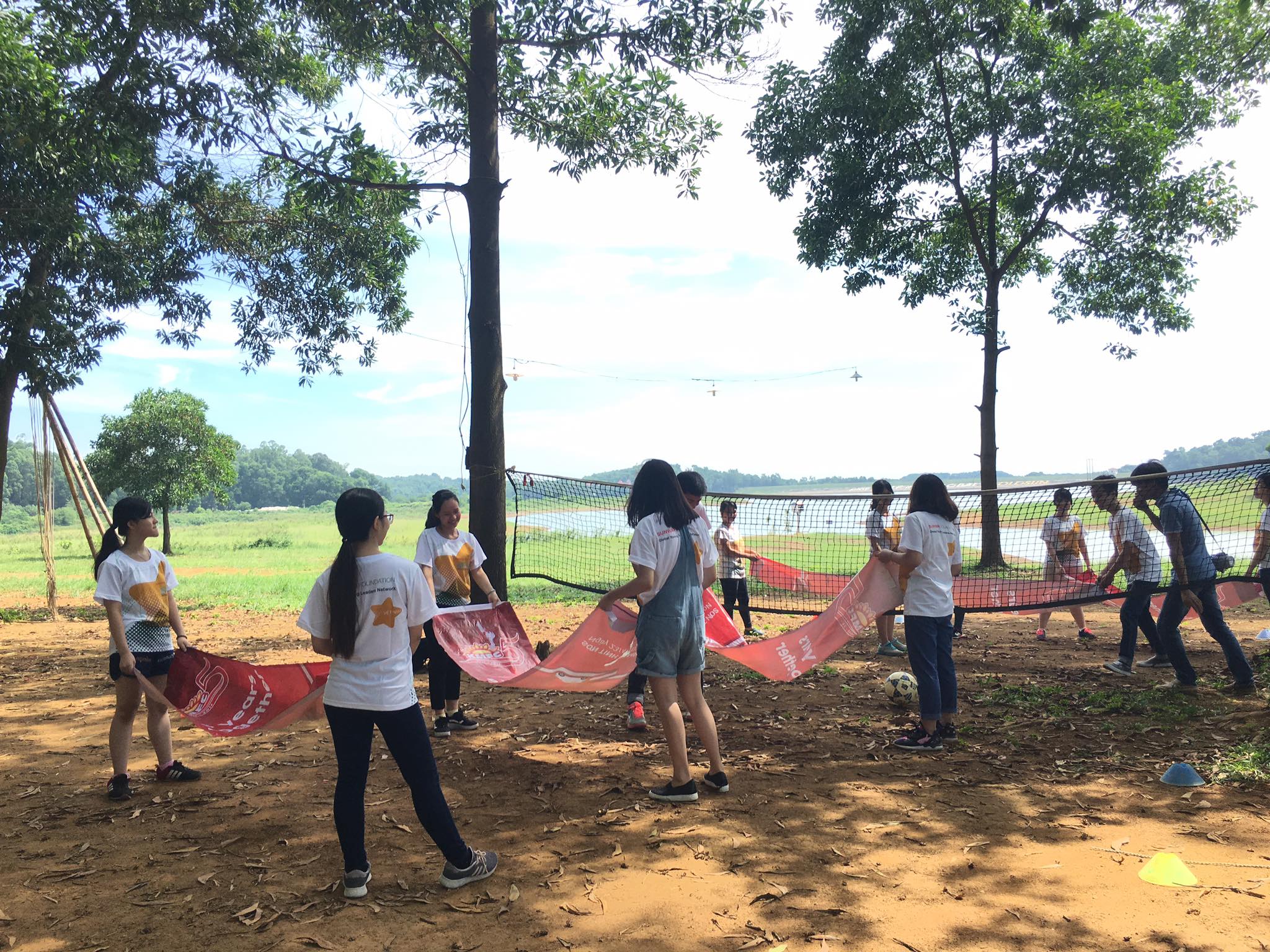 The third team game was very much demanding and difficult. Everybody needed to overcome their own fear of heights while remaining balanced on the specially designed terrains and obstacles. Nevertheless, nobody is alone in the fight; we all supported one another in these obstacles and had a success in the end. Everyone was quite exhausted but the most important thing was that nobody gave up – we all tried our best to contribute to the success of the teams.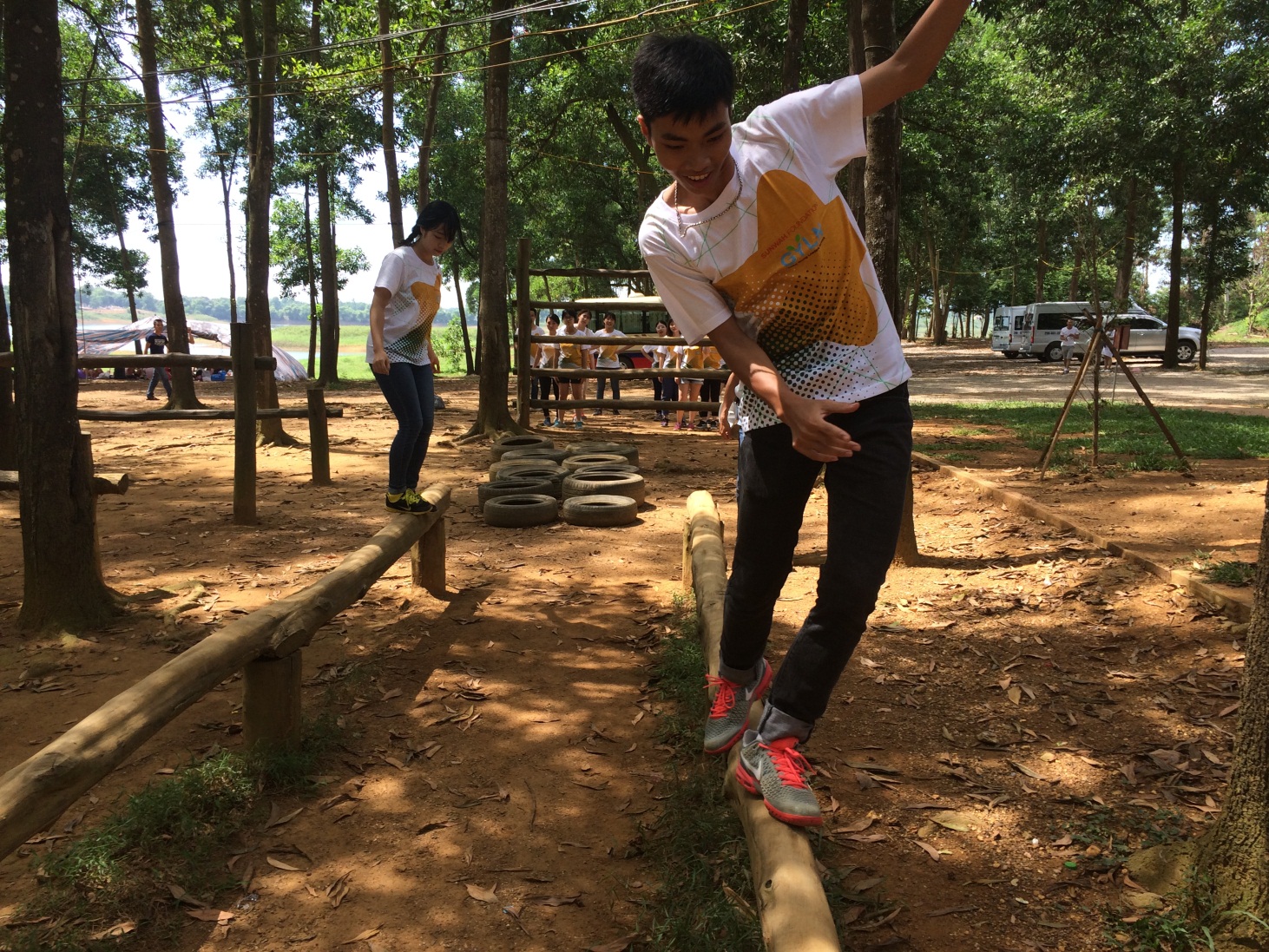 Finally came the last challenge and also the hardest one. Whether it was walking on cables, running on old car tires, keeping balance on strings or small wooden boards, hanging on to ropes above our heads, everyone needed to learn the techniques fast and applied carefully with the support of the whole team. It was almost like intensive gymnastics exercises. The most memorable obstacle is the one when we had to swing like Tarzan to reach a giant spider net and finish the whole chain of tasks. That last moment of victory would definitely stay in our hearts and minds for long after the training ended.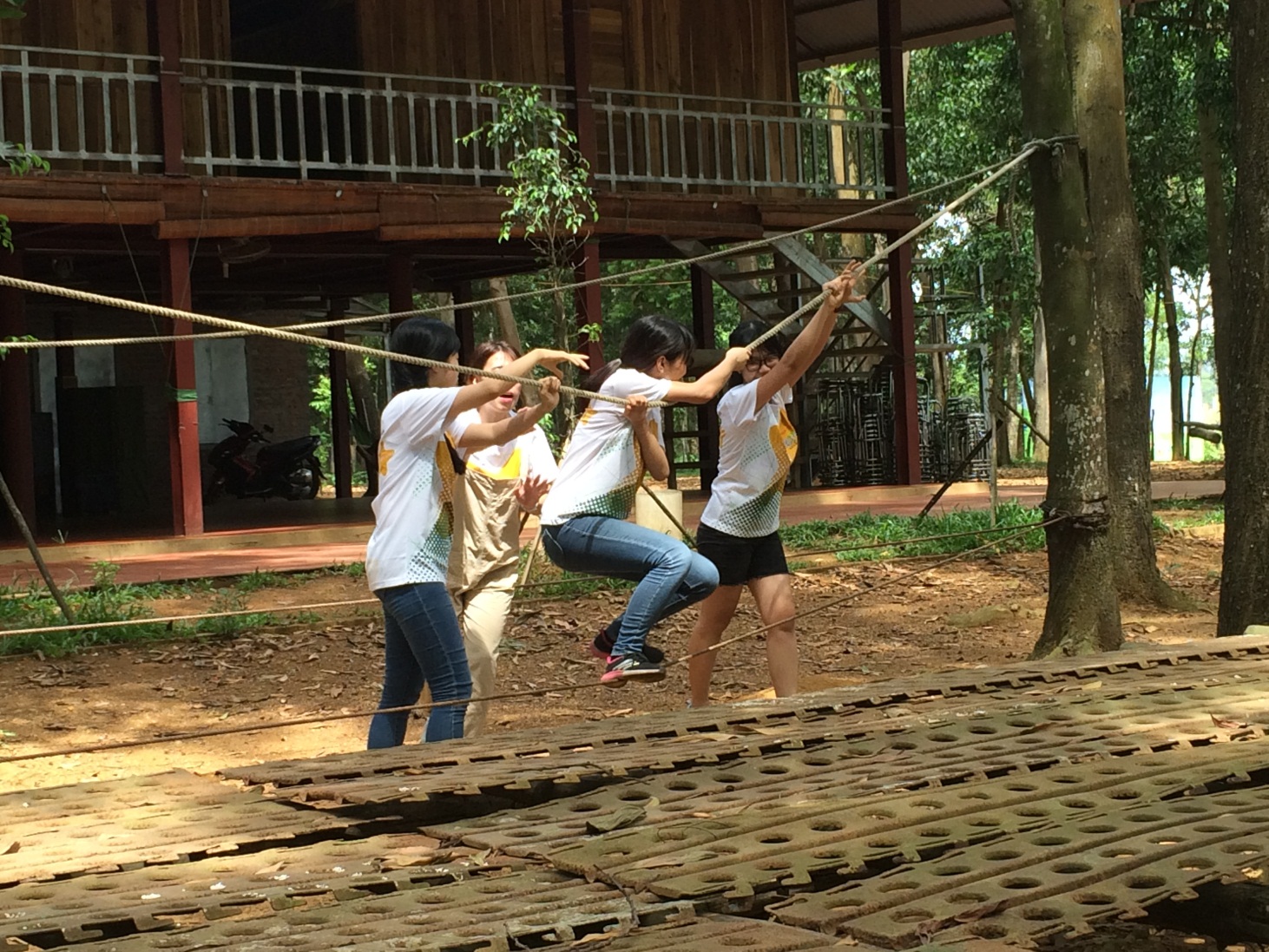 Lunch break followed with a BBQ feast when everyone finally charged with new energy and connection to be a strong team for the next year. All members learned more about each other's personal stories and experience when applying to GYLN and their expectations. There were also great suggestions for future work of the network. We held our hopes high for Sunwah GYLN as a place where great minds meet and we implement projects that will have lasting and sustainable impacts on society. We discussed about the vulnerable, disadvantaged groups and planned out some activities or events to help them develop their own potentials. But all great mission needs to start with solidarity within the team itself, this first training for the new generation of members served as a stepping stone for bigger and better moves for Hanoi Chapter of Sunwah Global Young Leaders Network.
31st July of 2016.
Reporter: Binh Minh