Over the past few years, Vietnam and Hong Kong have achieved much progress in trade and diplomatic relations. On the occasion of Mrs Carrie Lam's visit aimed at boosting trade and investment between the two sides, members of HCM Chapter had an interesting conversation with her at Sunwah Galleria on 16th August 2016.
During the meeting, we talked about Vietnam and Hong Kong's young generation, our differences, challenges and opportunities. Through a short conversation, her profound story and leadership style have inspired us and left a deep impression in our hearts. Spending time to understand the establishment of HCM Chapter and the background of GYLN members, Mrs Carrie Lam also shared the vision of youth development in Hong Kong. Mrs Lam expressed the promising outlook to connect and open up opportunities for youth development between Vietnam and Hong Kong. Dr Choi also shared the reasons why he founded the Sunwah Foundation Global Young Leaders Network (GYLN) as well as his commitment to provide a ready platform for the youths from various countries to develop their international outlook, leadership skills, and commitment to public and social services.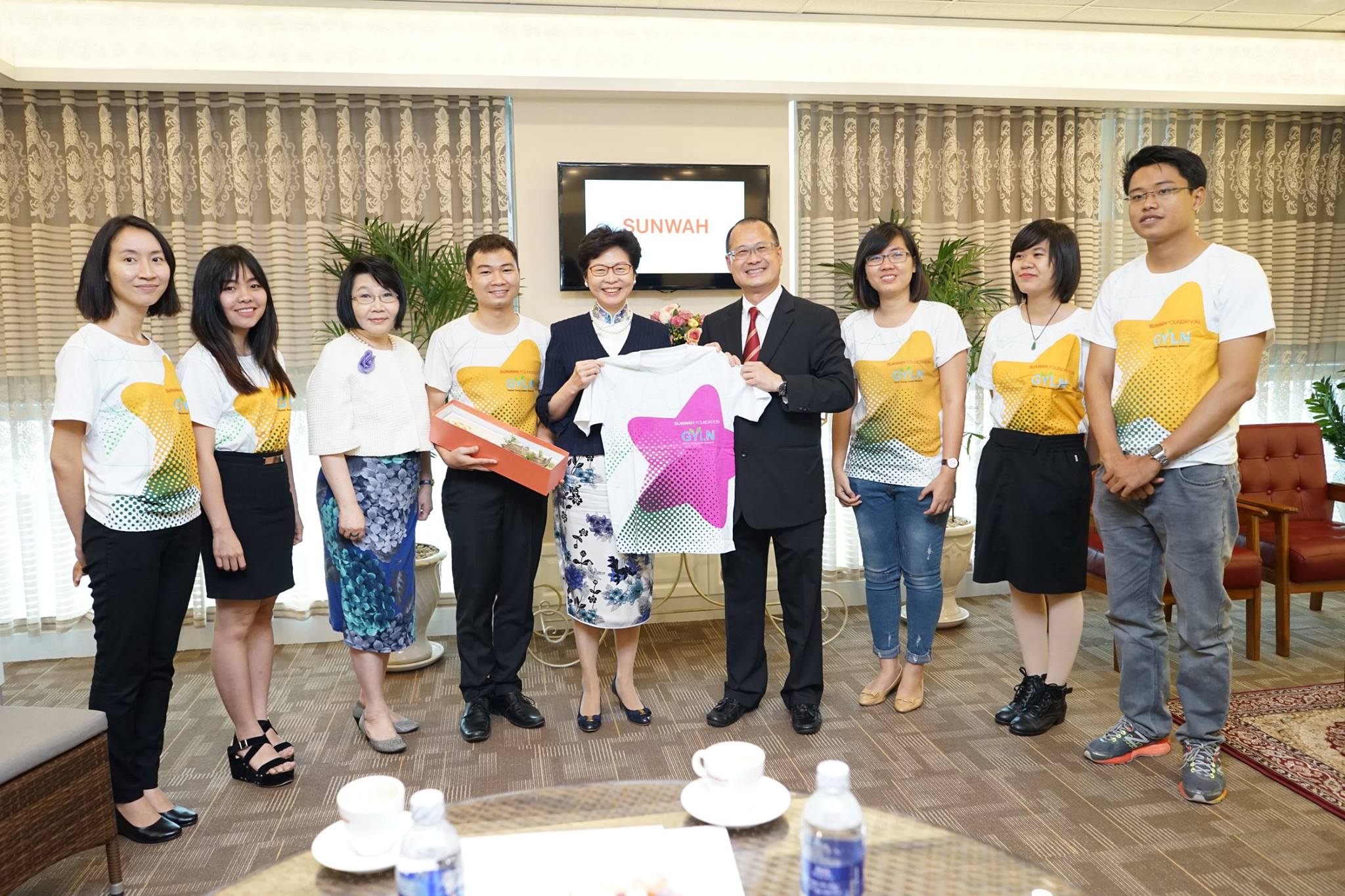 Mrs Carrie Lam received Sunwah GYLN Hong Kong Chapter T-shirt from Dr Choi and a 3D handmade painting from Sunwah GYLN HCMC Chapter members
At the end of the meeting, GYLN HCM Chapter members presented a 3D handmade painting by a local artist to Mrs Carrie Lam as a memorial gift of her visit and expressed their deepest appreciation to her for her willingness to support youth development.
We hope that Mrs Carrie Lam's visit will enhance the relationship, trade and investment between Vietnam and Hong Kong, and the young generation of the two sides will inherit and continue to develop this legacy.