— Keira Rounsley, DMU Chapter (UK)
This was the first time I had visited China and it's fair to say it was a life changing cultural experience that has broadened my perspective. It was a great opportunity that I was blessed with. Meeting the other students was really fun, we had a lot to talk about including how different our cultures were and what we did for fun.
On our first day we attended the ceremony of the signing of the Jonathan KS Choi Cultural Centre and Business School at De Montfort University (DMU) between Sunwah and DMU at The 3eInternational School founded by Sunwah Foundation in Beijing. The 3e School also celebrated its 10th Anniversary on the event day. 3e School is incredible, the talent of speaking two different languages at such a young age was extremely impressive. It was then time to try Korean food for lunch. I really enjoyed the Korean food, it was very different from the food we have back home in England, however I did struggle with using chop-sticks, nevertheless, by the end of my trip I had managed to use them.
Afterwards we were lucky enough to go to the Beijing Olympic Park which was amazing! We visited the stadium, the swimming arena and had a walk around the park with an ice-cream in hand. Later that evening we went to dinner, the Mongolian food was just incredible and it was a great opportunity to try new things. Not only was the food good, the entertainment was brilliant and got us clapping along to the music.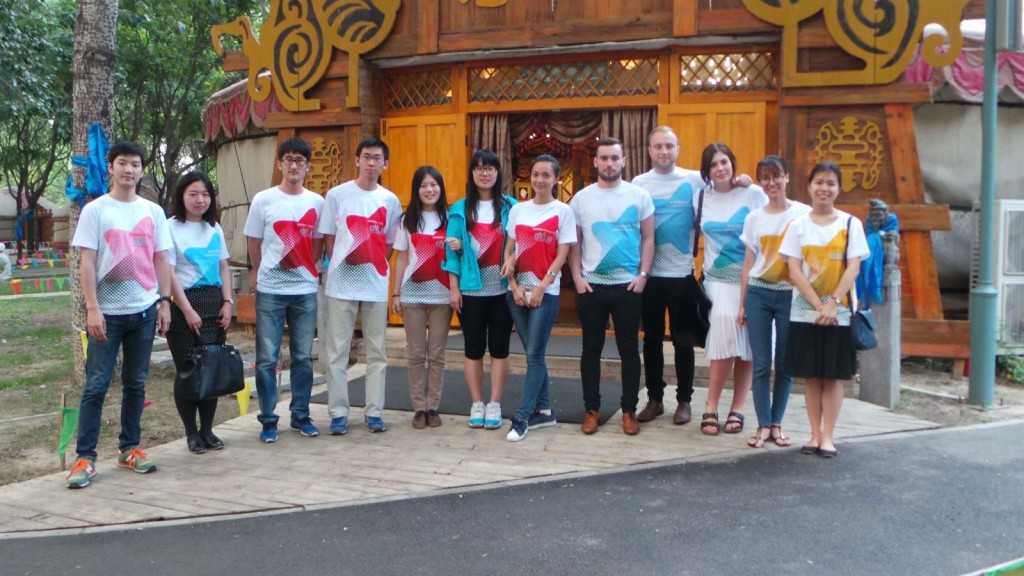 We got to see many of the other cultural sights such as the Summer Palace and The Forbidden City. The colours and detail that had gone into the buildings was beautiful. Not only did we get to see these beautiful sights but we got to visit Peking University. This was such a good experience as we got the chance to see how different it was compared to our University back in England. The first thing I noticed that was different was the size, the University was huge. We also got the opportunity to go to the famous Wangfujing Street in the centre of Bejing, this is where Dan and Nathan both tried Scorpion and Cockroach, I was too scared to try it, though Dan and Nathan said that the Scorpion wasn't too bad. It was after that we went down to Bar Street where we all relaxed with a cocktail and got to know each other that little bit better.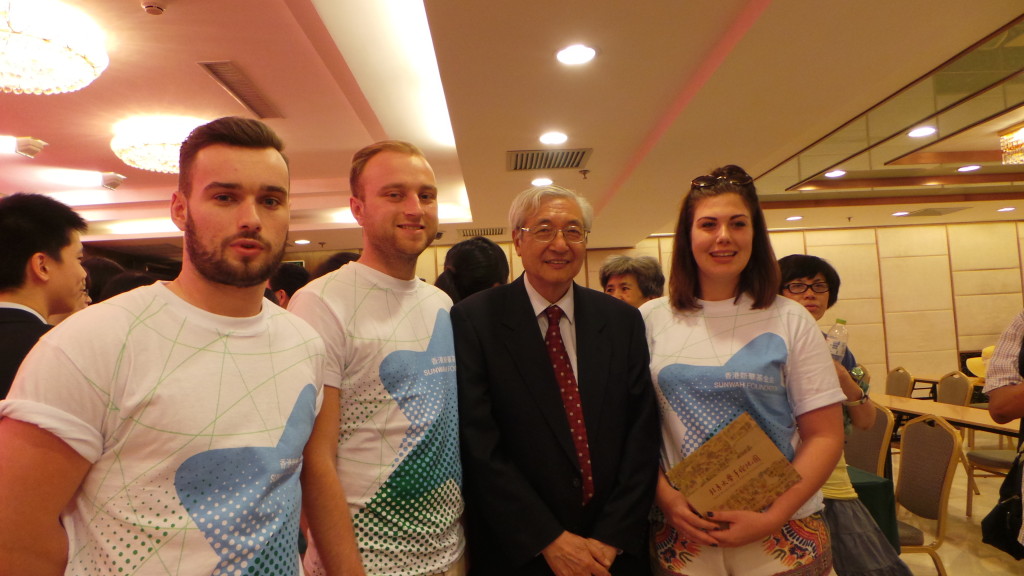 Working with other students from different countries in the Global Young Leaders Network Workshop really broadened our knowledge and stretched our creativity. It was an amazing opportunity and I would like to say a big thank you to The Sunwah Foundation for having us. We created memories that we will never forget and connections we hope to keep forever.