In the middle of August 2018, two members of GYLN HCMC Chapter, Yen – Vice Chairwoman of HCMC Chapter – and I had an interesting trip to Canada to participate in the "Canada International GYLN Summit 2018" organized by Sunwah Foundation.
The preparatory work had started several months before the Summit and I learned a lot from the way Sunwah Foundation organized the summit. Experiencing and working towards the summit made me eager to share my experiences with the HCMC Chapter and all my friends.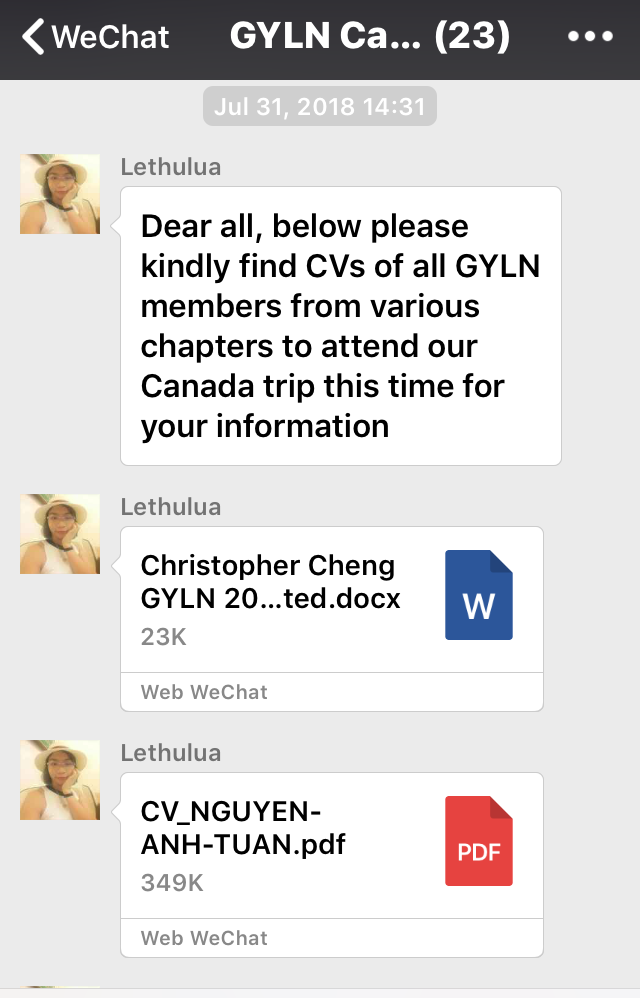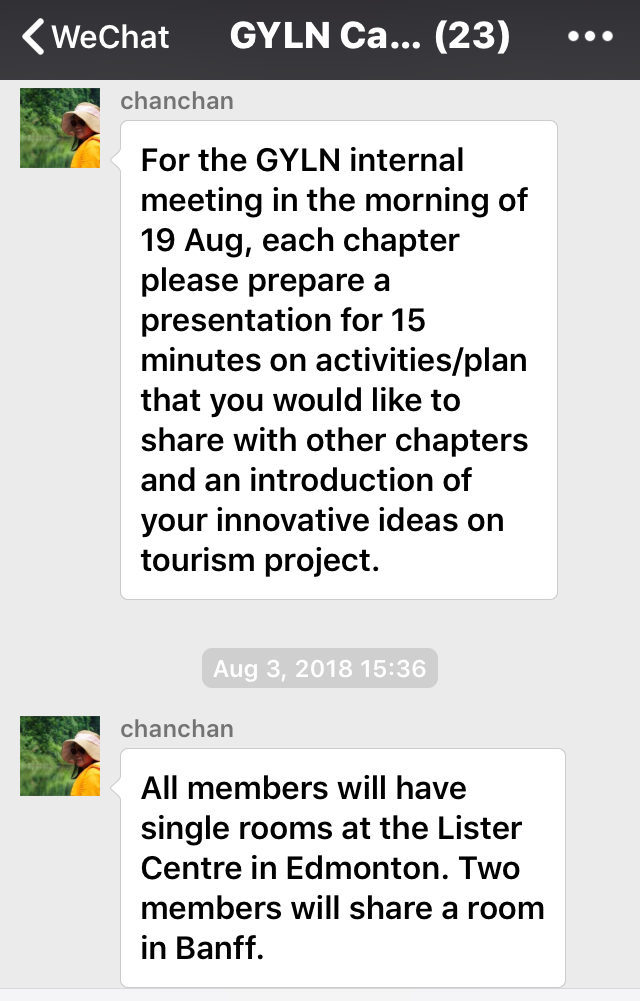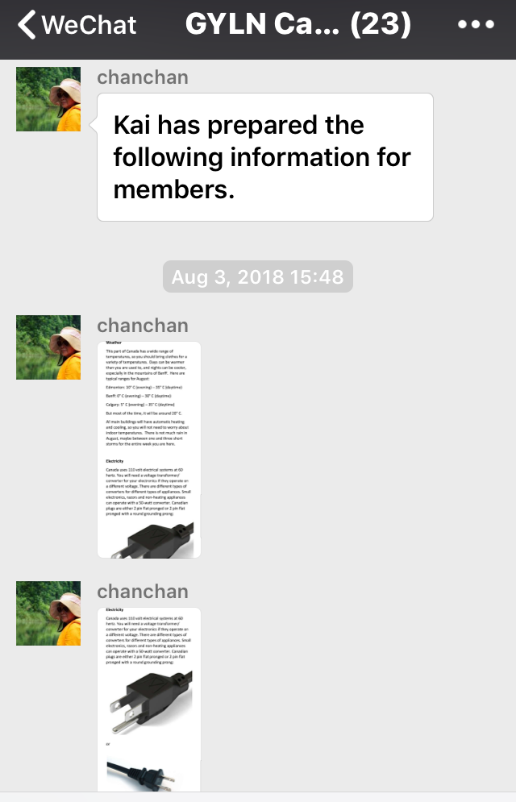 We were thoroughly informed about the other members, any changes or updates in the itinerary, and what should be prepared before the trip
This trip provided us with an opportunity to experience the international environment and expand our network with all GYLN chapters from Hong Kong, Macau, China, Japan, UK and Canada.
Moreover, we also had a great chance to understand various cultures, to see the Canadian perspective regarding diversity and to listen to the world's leading entrepreneurs, academics and economists discussing a new global and regional business model.

Sunwah GYLN members and members of Peter Lougheed Leadership College of the University of Alberta had a good time exploring Edmonton
On August 19th, all GYLN members arrived in Edmonton. We started the first workday by presenting the annual GYLN Chapter's report and sharing innovative ideas on tourism in our own country's popular travel destinations. Ms Betty Chan, Executive Director of Sunwah Foundation, opened the first day with an inspiring message: "If you can't do it, practice until you can do it. If you can do it, then practice until you can do it perfectly. If you can do it perfectly, then practice until you can do it perfectly every time" (Yuzuru Hanyu, two-time Olympic champion in Figure Skating). I just keep thinking about that quote and the way Ms Betty used it in order to encourage us to spend more efforts on our work.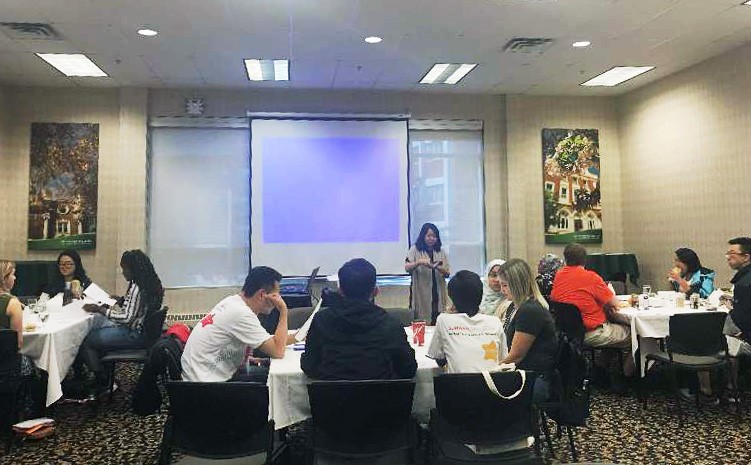 Afterwards, we gradually listened to interesting and innovation ideas on developing tourism from different chapters. There were some chapters which used a mobile application to introduce and enhance the tourism experience. Personally, I was most impressed by the Japanese Chapter's idea. They used an Anime Character as a cultural symbol to attract people's attention and create a chance to introduce Japan. The idea is simple but practical!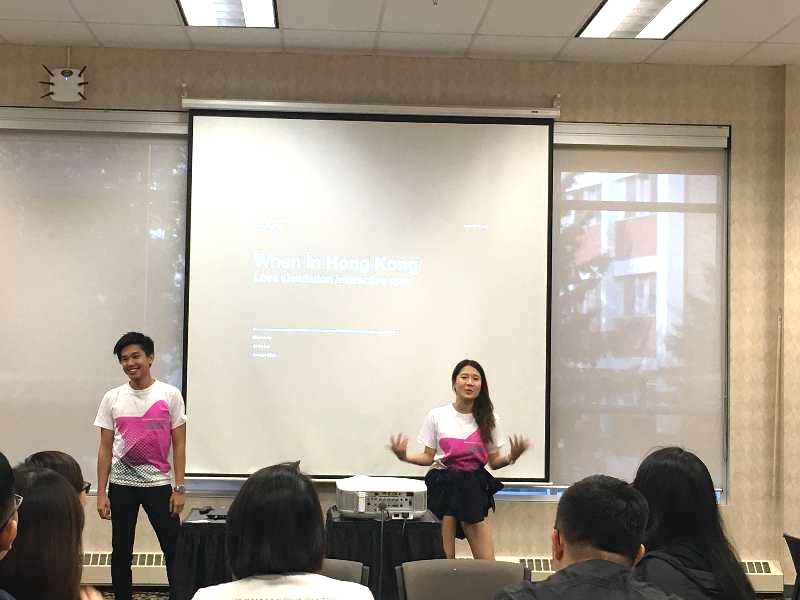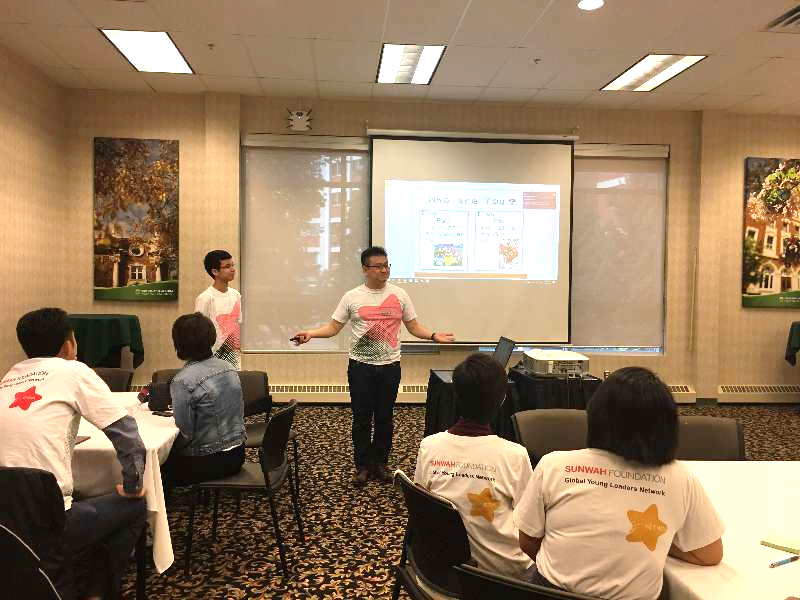 Hong Kong Chapter and Japan Chapter presented their Innovative Ideas on Tourism projects
HCMC Chapter presented their idea about Son Doong – the largest natural cave in the world and the idea how we could improve tourism in the whole Caves-eco system (Quang Binh province), not just focus on the largest cave.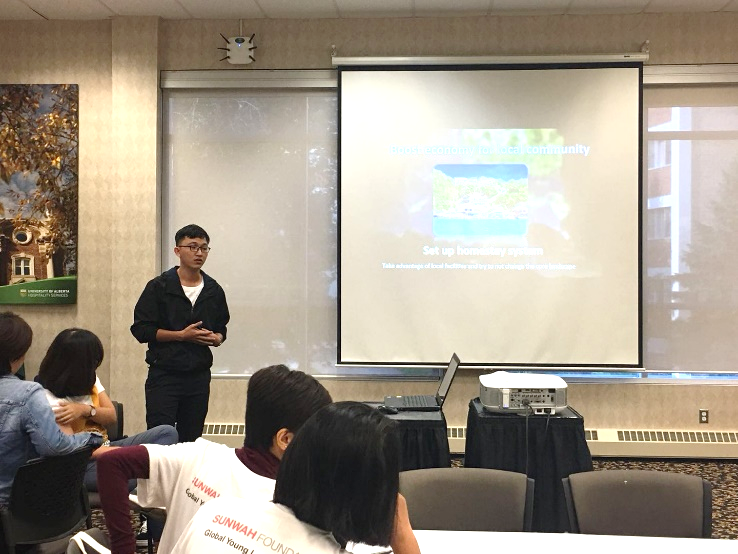 Yen (above) introduced interesting activities and training model of the GYLN HCMC Chapter through last year and Tuan (bottom) presented the Son Doong tourism project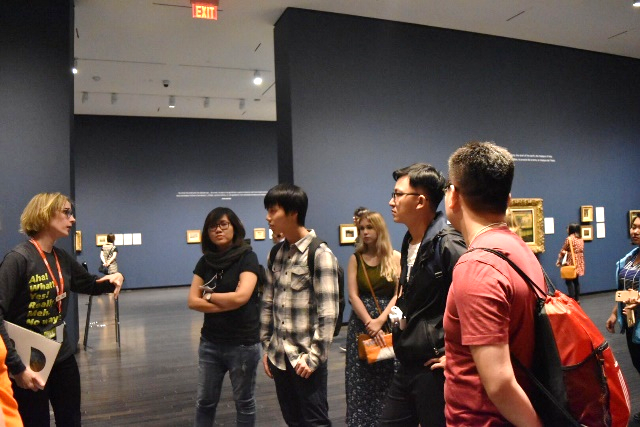 In the afternoon there was time for cultural exchange activities. We visited to the Art Gallery of Alberta. They were exhibiting the oil paintings of a Canadian artist named James Wilson Morrice, from the 19th century along with several artworks from the local people.
On August 20th, all GYLN members joined in the Opening Ceremony of the Jonathan KS Choi Cultural Centre of Canada at Telus Centre. It was one of the most important events of our trip, marking the cooperation between Sunwah Group and the University of Alberta. More than 200 seats in the conference room were filled up during the Forum: "New Models for Building Global and Regional Business".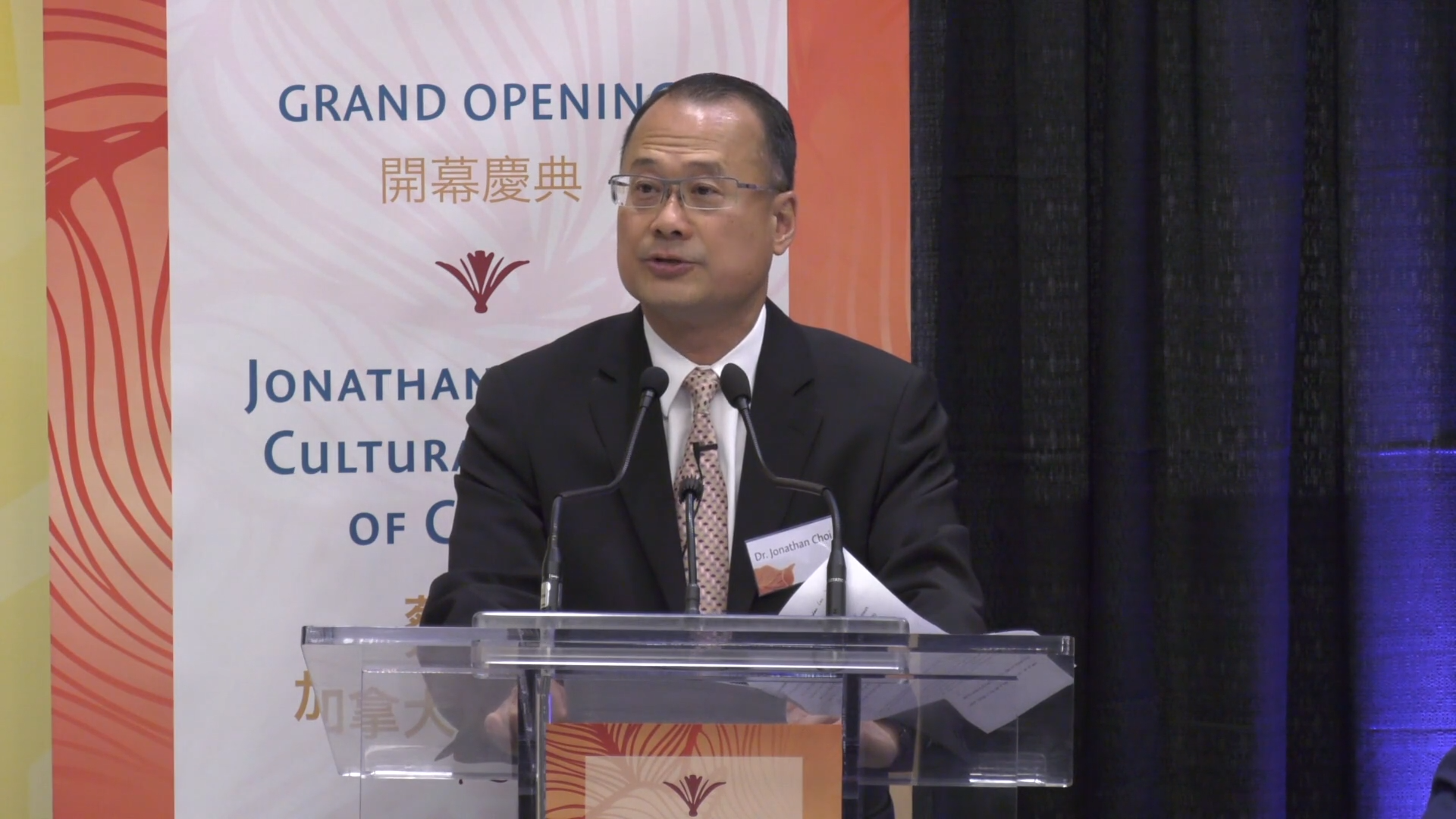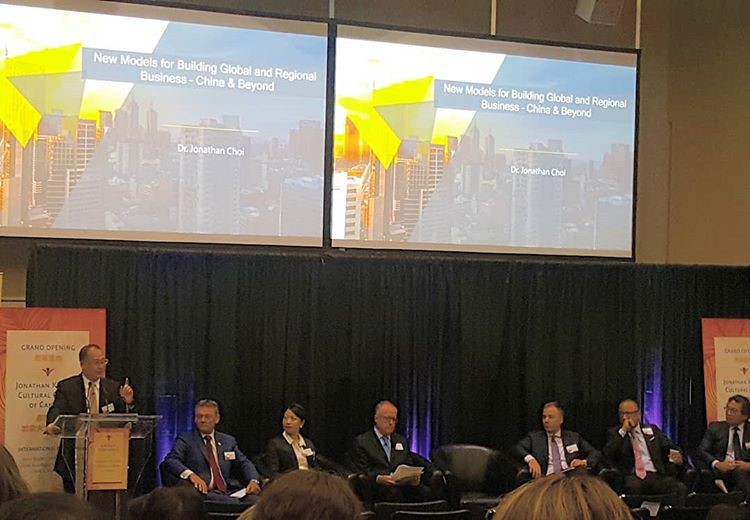 Dr Choi delivered his keynote speech at the International Forum "New Models for Building Global and Regional Business – China & Beyond"
In this session, Dr Jonathan Choi, Chairman of Sunwah Group and Sunwah Foundation, mentioned of building a wall or roads in human history which aimed to mention about the consequence of the trade war that resulted from the United States versus global cooperation in general and cooperation between China and Canada in particular. In the end, there was a signing ceremony held for the collaboration between Sunwah Foundation and Peter Lougheed Leadership College for the College to be the Consultant Partner of GYLN.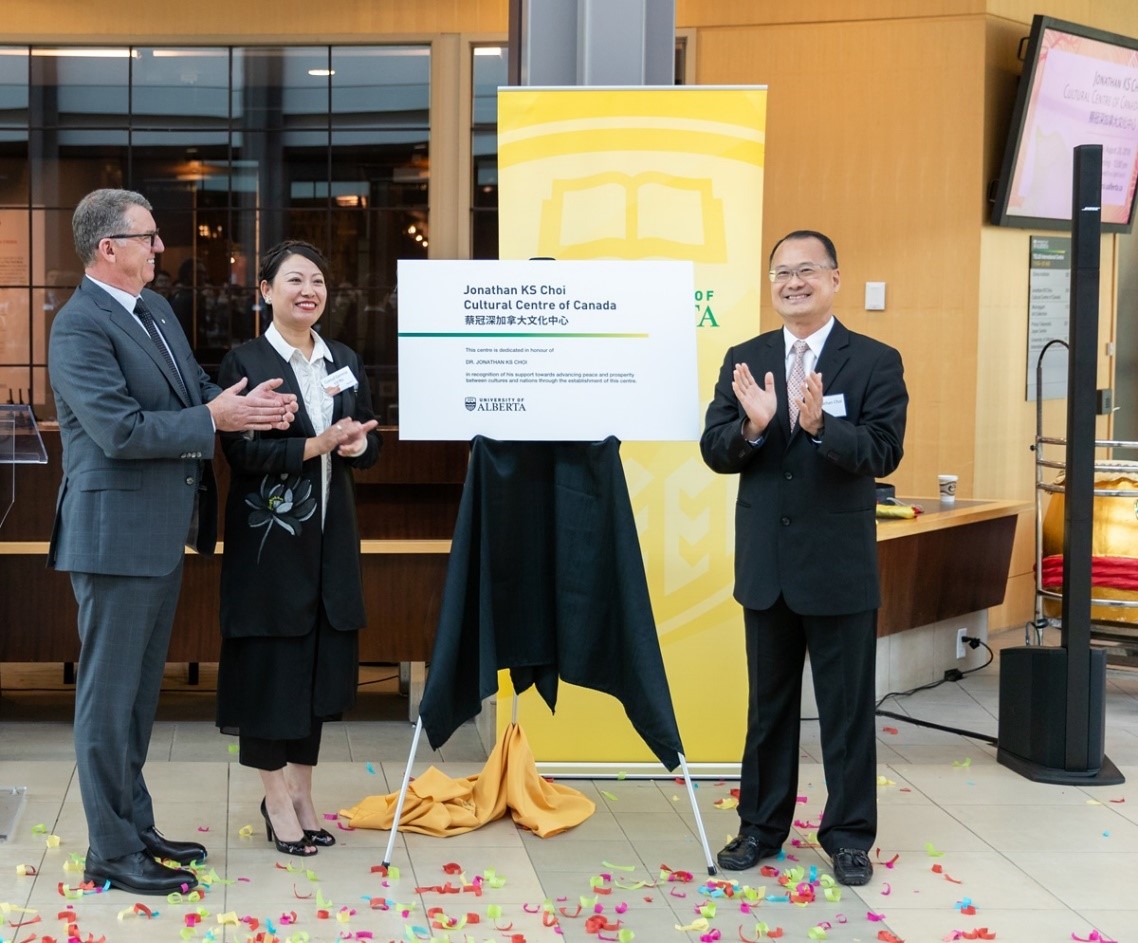 University of Alberta President David H. Turpin, Chinese Consul General of Calgary Lu Xu and Dr Choi at the Opening Ceremony of the Jonathan KS Choi Cultural Centre of Canada
After the Opening Ceremony of the Jonathan KS Choi Cultural Centre of Canada, GYLN members and the visitors had some free time to explore the building as well as the Art Exhibition "Mountains and Water: Visions of the Land in Canada and China". GYLN and the members of PLLC also had a chance to interact with Dr. Choi about leadership and the vision on developing a Canada Chapter. He emphasized that mutual understanding is the key to success in international exchange and collaboration in the global context.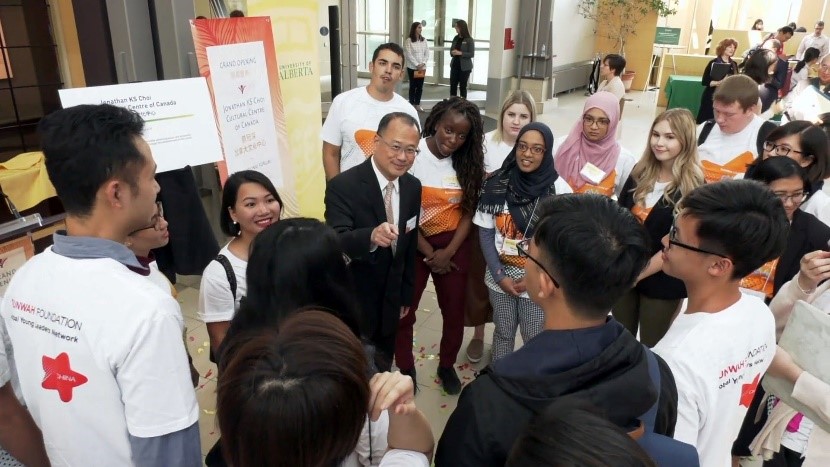 Dr. Jonathan Choi talking to the GYLN members after the Opening Ceremony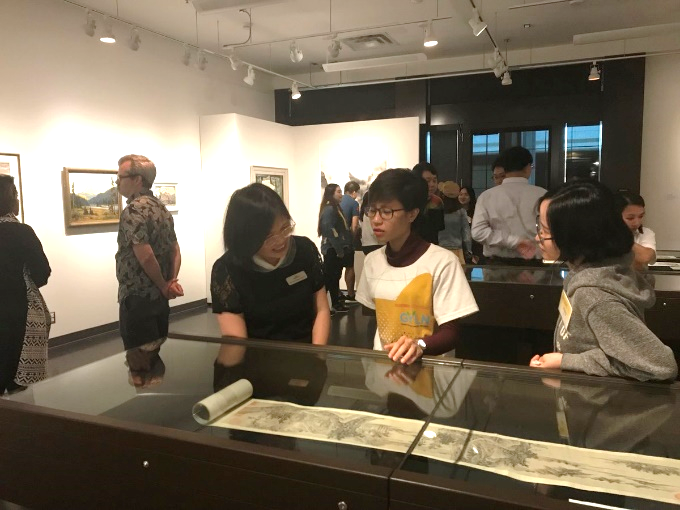 The GYLN member from Hanoi Chapter listening to the story of Chinese painting
In the afternoon, we took part in the first part of a 3-day leadership training course organized by Peter Lougheed Leadership College (PLLC), an open discussion was held with all members about the topic of the International Forum in the morning.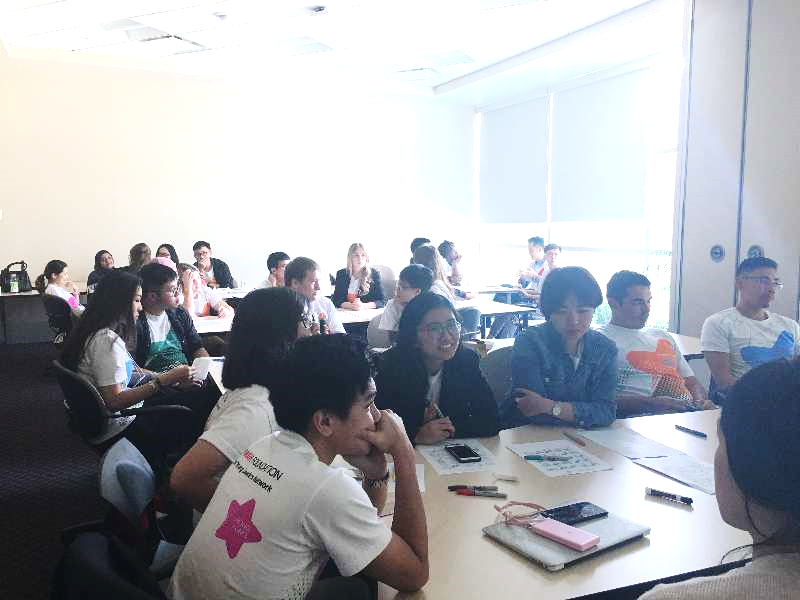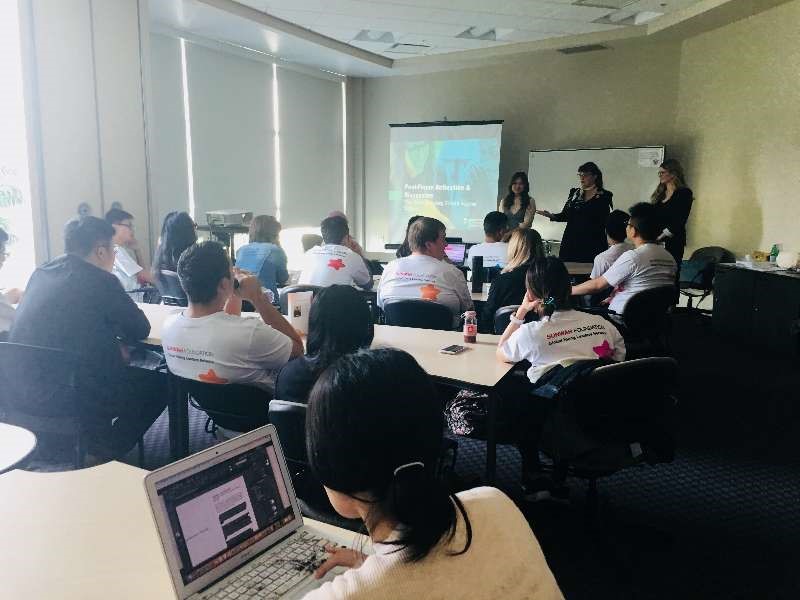 GLYN members had a great time joining the Leadership training course by the PLLC
On August 21st, the second day of the training course came with a question of: "What is leadership?" and "what are characteristics of leadership?" For the answer of both questions, Dr Cristina Stasia, Director of Instruction, Peter Lougheed Leadership College used some photos for illustration. For me, the photo of Princess Diana shaking the hands of an AIDS patient said a lot of things. At that time, people had strong biases with that disease and when Diana shook the hand of an identified AIDS patient, she used her public platform to challenge that irrational fear. I learnt that a typical leader should be the pioneer to change the mindset of others, as well as to create a bridge to connect disadvantaged people to the community.
What I liked most during the afternoon class was a simulator discussion for hosting the Winter Olympics. We had to play a role as a national representative, and joined the negotiation table for hosting the Winter Olympic. Each person had a different purpose and had to argue for their own benefits. I strongly admired Tanisha, one of the PLLC students when she used her knowledge about Calgary to persuade the committee to vote for her country. To sum up, I think that leadership in the globalization era requires not only solid knowledge but also soft skills for penetrating cross-cultures, thereby creating understanding, sympathy and advantages in working with international partners.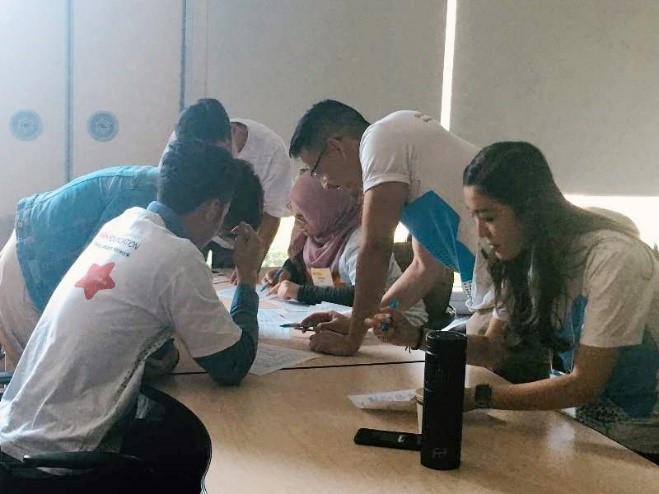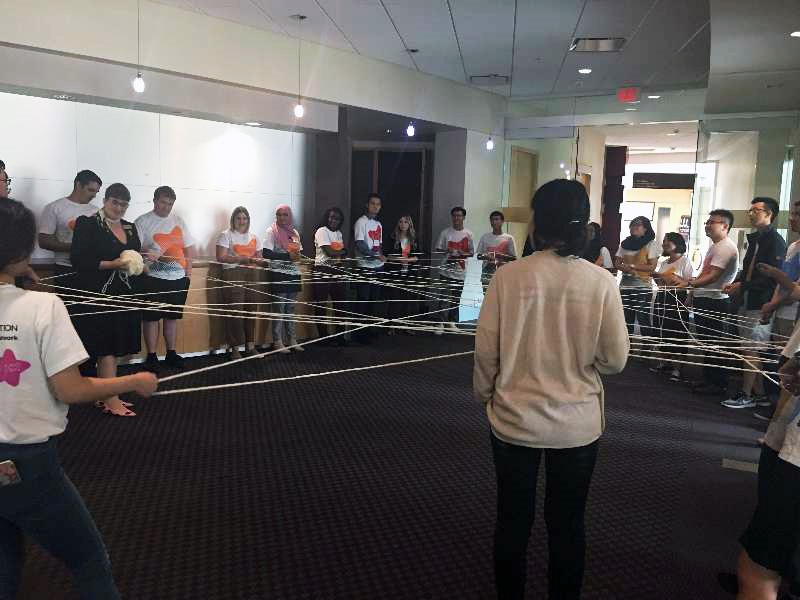 Many interesting activities gave us a lot of chances to share ideas, emotions, perspectives and to know each other
On August 22nd, at the last class in PPLC training course, we studied how to find ideas for social projects and to run them effectively through 2 sample projects. One of them was a project aimed at funding leftover food from grocery stores to poor people run by UoA students. They developed a mobile application to help people to find food-donation stores easily. With that solution, the students could scale up their project faster and helped more people; it also made a positive impact on local people about the food waste issue. I realized that applying technology to social projects would raise the effectiveness of the operation and save a lot of time.
Afterwards, GYLN members were divided into 7 teams to plan a social project, which was then presented within 2 mins. Within the limited time, each team had tried to keep their ideas brief and express them clearly and understandably. Teachers would give feedbacks later and all members asked critical questions about those projects. It is a really good way to practice your presenting skills under high pressure. I also suppose that handling critical questions could point out drawbacks of the project and help to improve and complete it.
The course was completed when awards were given to the top 3 members with outstanding leadership qualities who were Tomohiro, Sharon and Liam. Later, Jocelyn was proposed by members to get the fourth award. In the afternoon, GYLN members experienced a local festival in downtown Edmonton and enjoyed a stand-up comedy show.
After 3 busy days training and studying in Edmonton, all GYLN members departed to Banff to observe the way Canadian people operate their tourism business and had some time to relax. The natural mountain atmosphere plus the stunning views there boosted us and gave us a shot of energy. Conquering the Tunnel mountain, going to restaurants with local cuisine and treating the body to the hot springs were such unique experience.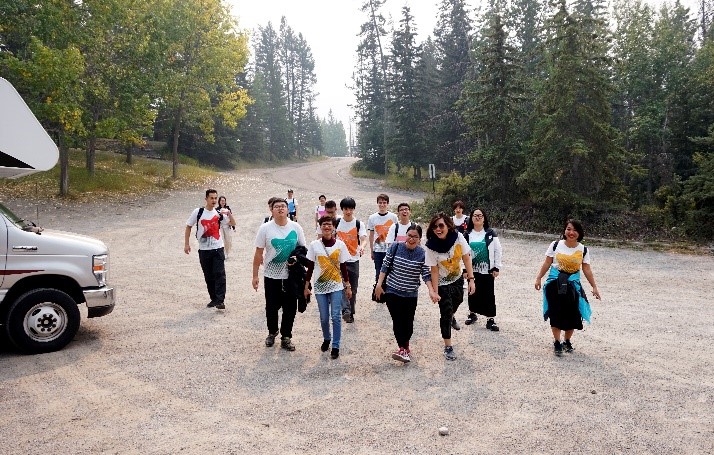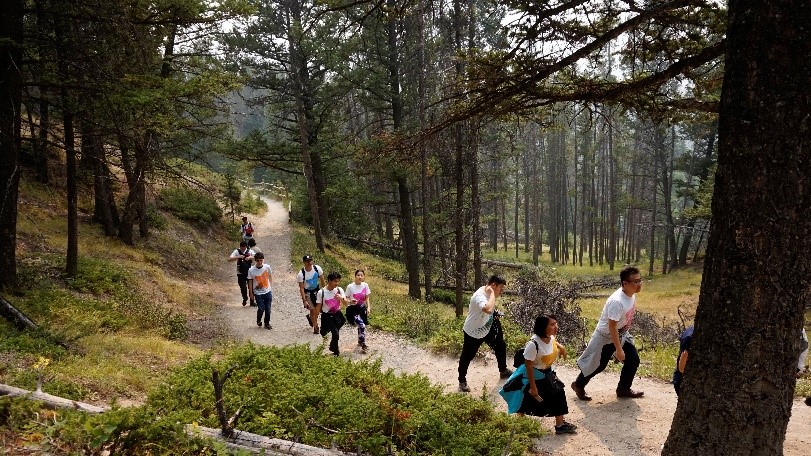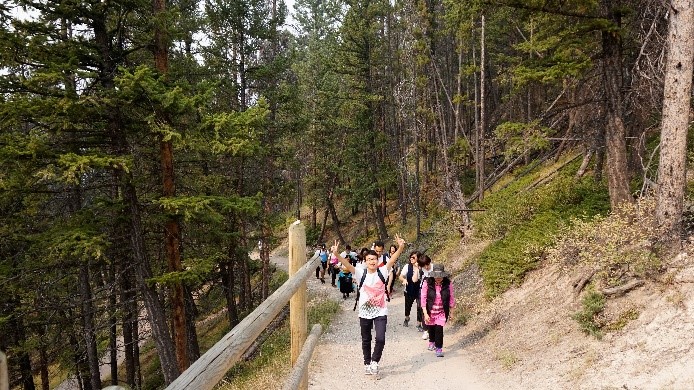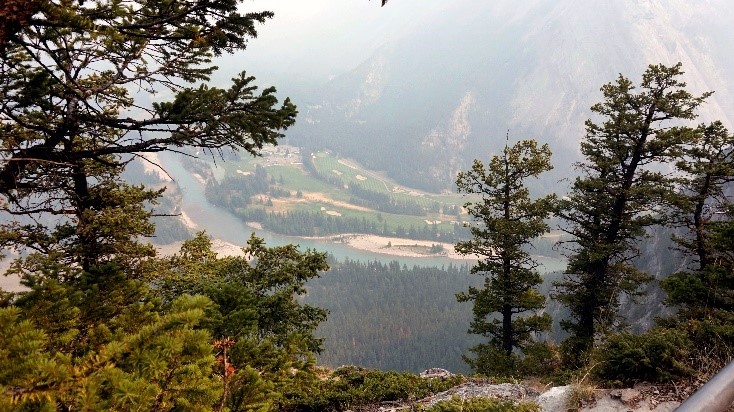 All members enjoyed the hiking very much
The next day, we visited Lake Louise, a UNESCO World Heritage Site. This beautiful lake is surrounded by soaring mountain peaks which create majestic scenes similar to what you see in movies. I took a short adventure to the end of the lake, closed my eyes for a few minutes to immerse myself in nature. I felt that the country is peaceful and lovely.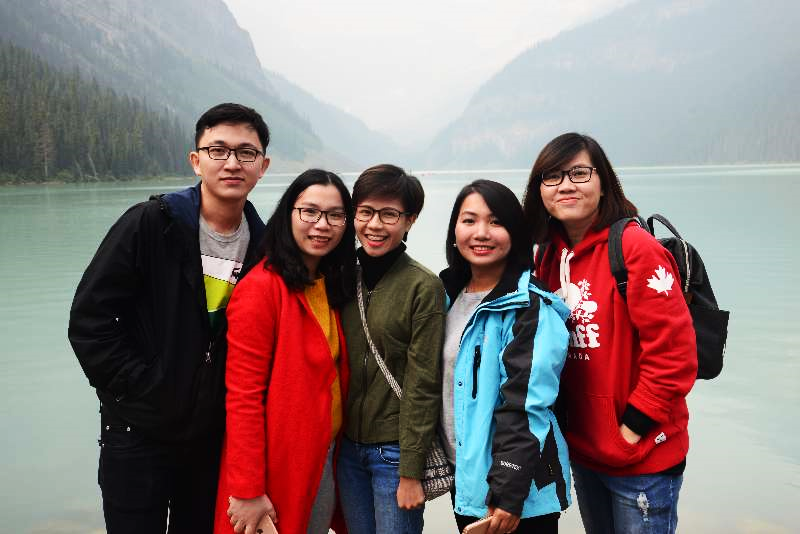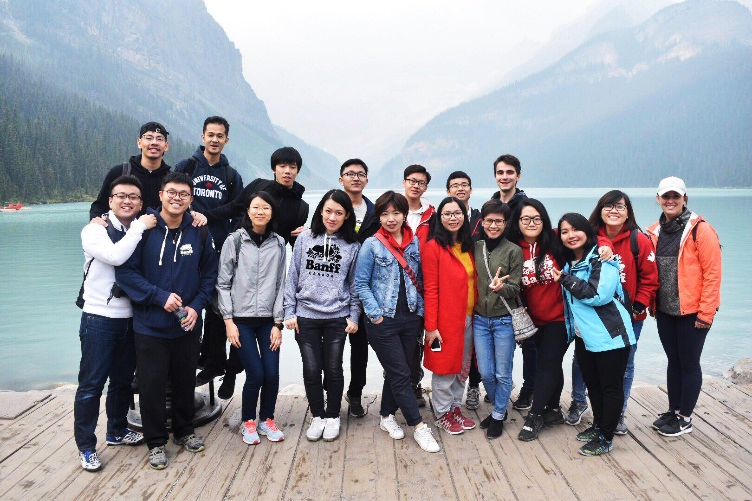 All members of GYLN Vietnam Chapter (Hanoi and HCMC) and the international GYLN members at Lake Louise. The amazing beautiful landscape already took our breath away.
Time flew so fast and we had to say goodbye to each other. Many thanks to Sunwah Foundation for organizing and providing support during this trip. Thanks to the PLLC teachers for teaching us a lot of interesting lessons and thank all the GYLN members. I've learnt many amazing things from you all. See you again soon!
By Tuan Nguyen, Sunwah GYLN Ho Chi Minh City Chapter
_______________________________________
Letter from Alberta, Canada
Best place to find leadership and friendship
Following the last International Summit in Fukuoka 2016, GYLN members from all over the world gathered again in Alberta, Canada, from 18th to 25th of August.
There are 2 parts of learnings in this program.
1. Innovative Ideas on Tourism
Each chapter has brought an innovative idea about tourism (HK, Macau, China, UK, Canada, Ho Chi Minh City, Hanoi and Japan). Here are some examples from the presentation.
Cave Tour in Vietnam
The world's biggest cave is located in the central part of Vietnam. That area with many caves was created 250 million years ago, and since then it has witnessed the long history of Vietnam.
In the ancient times, it was used as a holy place of Buddhism, but in 1960s, used as a military hospital in the Vietnam war. Now, the area is a symbol of peace and development.
Although that area was used by humans for centuries, the world's largest cave was discovered by the locals in 1991. If you open the Lonely Planet of Vietnam, it should be found in the front page with beautiful pictures.
However, if you want to go inside that cave, you need to wait till 2020, and pay around $3000 for 5 days. Why so popular ? Why so limited ? Those questions are quite natural to be asked.
Our Vietnam chapter tried to answer that in the presentation.
Local Characters in Japan
Thinking of tourism, it is very easy to imagine great sceneries, mamusement parks or historical places. So what if your hometown needs tourists, with no such resources?
Japan chapter proved that those resources are not always necessary, using the example of tourism using local characters. 47 prefectures in Japan have their own unique characters. Also, some cities or even towns have their own.
Some of the characters are so famous that tourists are coming in order to take picture of the characters or buy some goods of them.
The popularity of local characters has come from a city. Japan chapter explained why a character of that city became famous from the interview with the city government.
One of the reasons is that characters are loved by every generation. Tourism is not only business, but also entertainment. If you think of tourism ideas, you should care about people.
The other reason is that cities and towns have cooperated together to attract more people to the character of each other. Sometimes they hold festivals to make local characters known to public.
We have found that touching people's hearts is important for tourism.
2. Leadership
We have learned about leadership in the program. There are many styles of leadership, but they can be divided into 2.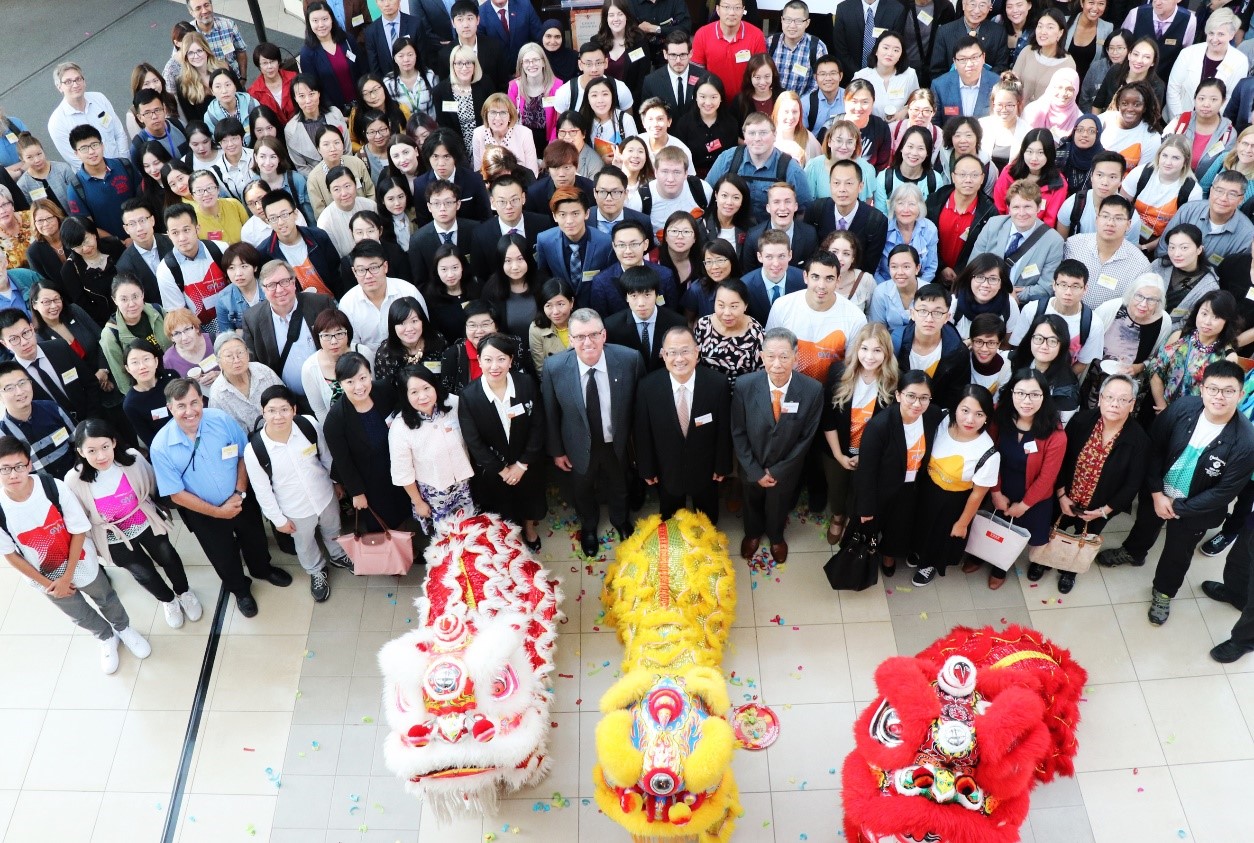 The first one is leadership with authority. It is quite easy to think what leaders with authority are like. They have social status, or economic power to lead other people. In this case, you have to be elected or promoted inside communities.
The second one is leadership without authority. This kind of leadership is open to everyone. You do not need to wait to be elected or promoted. You have a chance to be a leader in everyday life.
However, it is not very easy to be a leader. Sometimes you need more courage to act like that. In our surroundings, there are many social problems which a lot of people are missing and which are waiting to be found.
Once you recognize the problem, knowing and acting are different. You may become nervous considering whether you should stick to it. Ignoring what you saw and just walking away look very comfortable. With your full courage, you can go one step forward to solve the problem.
In this situation, the existence of second leader is very important. If the second leader appears and he or she help you to act on it, then your activity can become a social movement and will attract more people.
We learned about leadership and followership through a lot of activities. Lastly, each chapters has come up with ideas and plans for the social service back in our hometowns.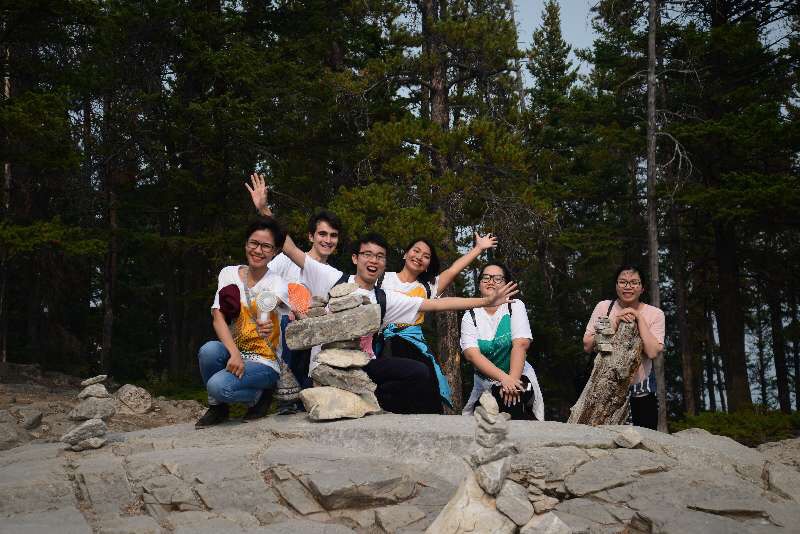 Sunwah GYLN members' visit to Banff National Park, Alberta
Overall, Canada is the best place to learn friendship also. Friendship is the foundation to be a leader or a follower. Classes in the daytime and communication with a glass of drinks in the nighttime were strongly connected inside our mind to become an international leader.
Thank you very much for this wonderful opportunity. See you soon somewhere on earth.
By Tomohiro Matsushima, GYLN Japan Chapter